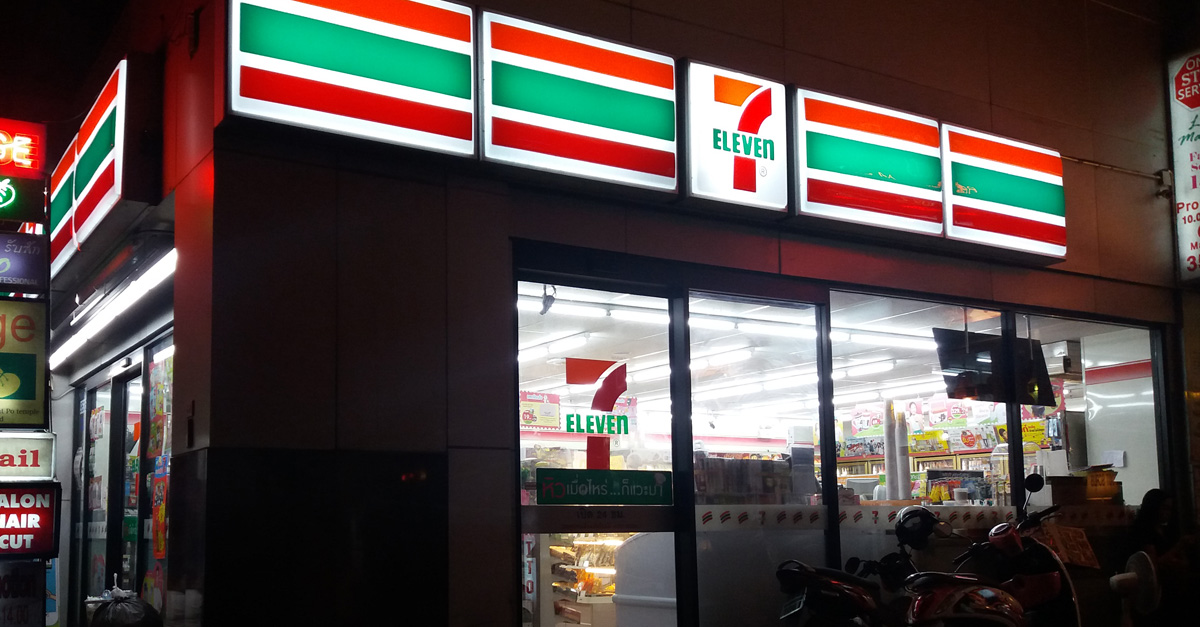 Will 7-Eleven come to Laos? The question has been up in the air for many years despite continued reports that it would make a foray into the country.
One more such report emerged a few days ago. According to The Nation, CP All, a Thai firm that operates the 7-Eleven brand across Thailand, released a report to the Stock Exchange of Thailand on July 1 regarding its negotiations for a master franchise agreement concerning the establishment and operation of 7-Eleven stores in Cambodia and Laos.
A master franchise agreement is a franchising contract in which the owner of the brand – in this case, CP All – hands over the control of the franchising activities in a specified territory to a person or entity. It means, in other words, CP All is seeking legal grounds to operate 7-Eleven stores in Laos.
CP All added that the contractual parties are in the process of negotiating the terms of the agreement and agreed to extend the negotiation period, which was originally due to expire by the second quarter of this year.
As mentioned above, this is not the first time Laos has heard such news. News about 7-Eleven's expansion into Laos dates back to 2013.
However, the fact that CP All's plan comes amid growing competition back in its home country could make all the difference.
CP All announced last year an ambitious expansion plan of adding 700 more branches across Thailand in a move that would bring the number of its total stores to 11,000. At that time, the Thai firm vowed to spend THB 7 billion (USD 228 million).
CP All's move was apparently to take advantage of the country's growing retail market.
Retail sales in Thailand increased by 14.40% in April of 2019 over the same month in the previous year, according to the Bank of Thailand.
CP All is not alone in this journey. Its domestic competitors such as FamilyMart, Lawson 108, Mini Big C and Tesco Express are also poised to expand their businesses.
In particular, Mini Big C laid out the most aggressive expansion plan. The company announced in 2017 that it aimed to increase the number of Mini Big C stores to 1,700 branches in the next 3-5 years to become the second largest convenience store chain in Thailand.
But what's alarming for CP All is that Mini Big C does not limit its expansion ambition not only to the domestic market but also to overseas, already opening in Laos.
Mini Big C expanded into Laos in late 2018 by teaming up with the country's biggest convenient store franchise company, M-point-mart Trading. Since then, a total of 42 M-Point Mart branches have been converted into Mini Big C stores.
Since M-Point Mart is a well-known brand with a history of operating in Laos more than 13 years, it is natural to think that Mini Big C will benefit in terms of maintaining and expanding its business in Laos, encouraging other foreign players to come up with differentiation strategies.
And of course, CP All's 7-Eleven is not an exception.