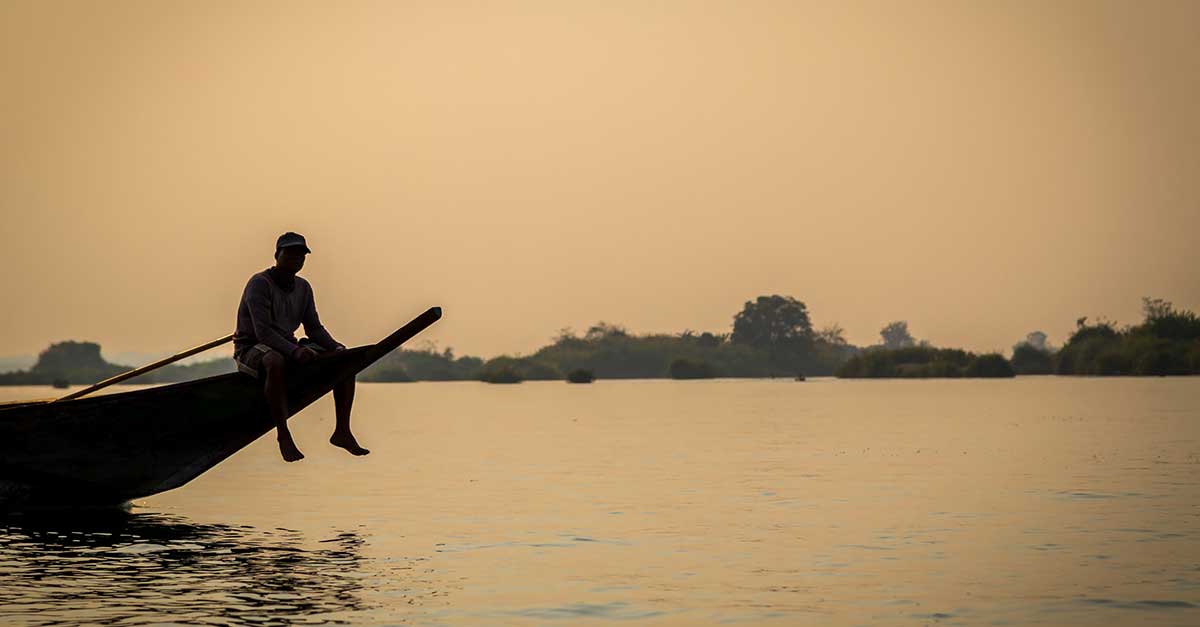 The Mekong River, which flows through Laos, is experiencing a record low water level amid deficient rainfall.
In Vientiane, the water level of the Mekongis 0.7 meters, or 5.54 meters below its long-term average water level measured over 57 years (1961-2018). It is about 1.36 meter lower than the minimum level.
Between June 16 and July 18, there was a drop of 5.58 meters at the station, according to the Mekong River Commission (MRC).
Water levels of the Mekong River are at their lowest recorded between June and July, falling below their historical long-term minimum levels.
From the upper reaches of the lower Mekong basin in Thailand's Chiang Saen to Laos's Luang Prabang and Vientiane and further down to Thailand's Nong Khai and Cambodia's Neak Luong, the water levels are all below those recorded in 1992, which was the year with the lowest flow on record, the organization said.
MRC cited deficient rainfall over the Mekong basin as among key factors that have contributed to the current state.
The organization also said the average lower-than-normal rain volume in the lower Mekong basin during June-July could also cause the deficient groundwater in the region.
"This means there is insufficient groundwater contributing to the Mekong mainstream," MRC explained.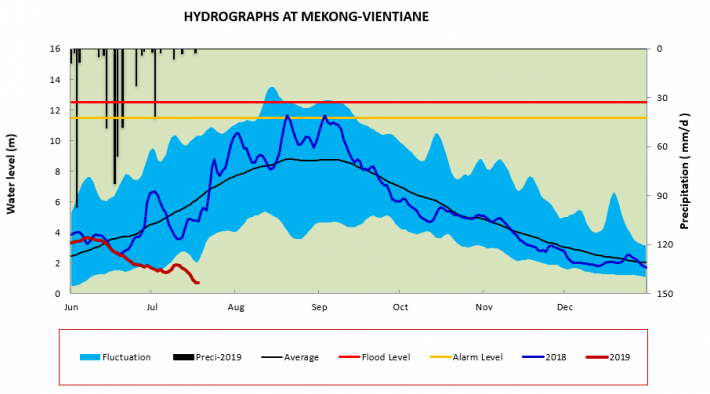 An unprecedented long dry period has brought severe drought to neighboring regions.
In response, the provincial irrigation office in Thailand's Nakhon Phanom begun to conserve water at all 13 reservoirs in the province's 12 districts in preparation to provide drought relief, according to a Bangkok Post report on 14 July.
In addition, farmers outside the irrigated zones were told to reduce farming activities to avoid damage from the drought.
Meanwhile, MRC said the situation is expected to improve at the end of July, with rain in the forecast.
MRC quoted the Asian Specialized Meteorological Center as saying that wetter-than-average conditions may develop over parts of the region between the Indian and Pacific Oceans and eastern Mekong sub-region.