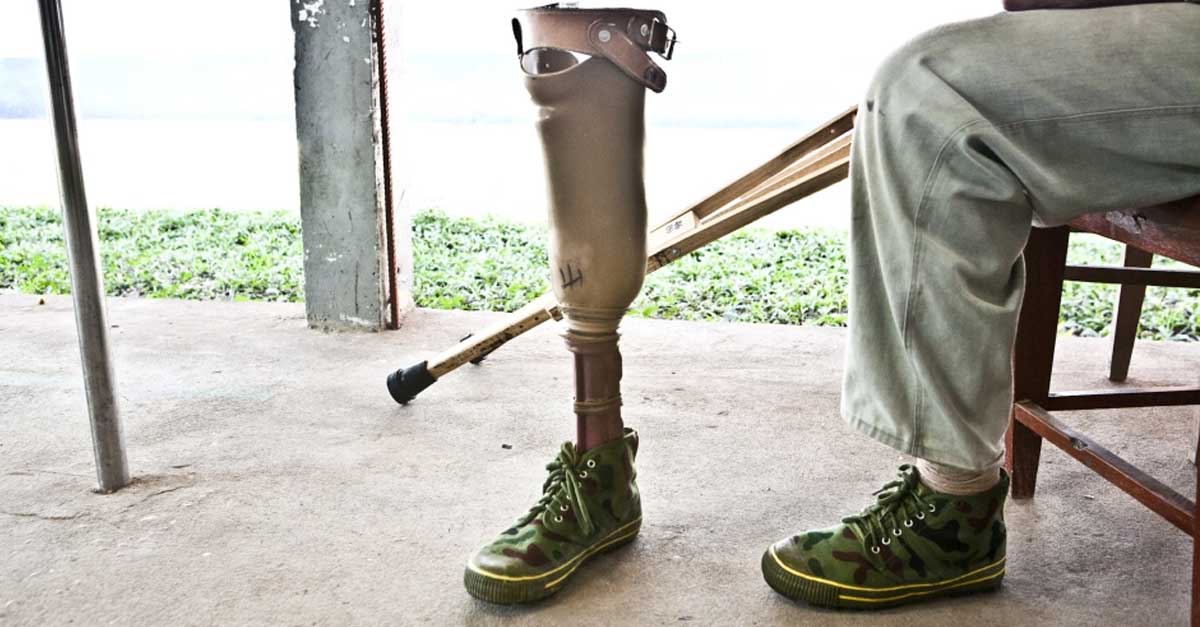 Laos will continue to bolster services and investment in rehabilitation, including supporting the attainment of universal health coverage.
"Laos is still suffering from the consequences of the Indochina war with frequent Unexploded Ordnance accidents," Deputy Minister of Health of Laos Phouthone Muongpak said at the Global Rehabilitation 2030 Meeting hosted at the World Health Organisation (WHO) headquarters in Geneva on July 8-9.
He also cited the growing incidence of noncommunicable diseases, road accidents and the aging of the Lao population as factors affecting the functioning level of the people and highlighted the urgent need for more rehabilitation.
Since 2017, Laos has developed a national rehabilitation strategy with six strategic objectives that match the call for 10 actions recommended by the WHO while a national rehabilitation committee has also been created to coordinate and facilitate operations, he added.
Other efforts include strengthening rehabilitation as part of the continuing care for all people, including supporting the attainment of universal health coverage and the Sustainable Development Goals (SDGs).
SDGs, set up by the United Nations Conference on Sustainable Development, is a universal call to action to end poverty, protect the planet and ensure that all people enjoy peace and prosperity.
It is designed to tackle the root causes of poverty and unite the international community together to make a positive change for both people and the planet, according to the United Nations Development Programme.
The country has also offered 25 scholarships to nurture rehabilitation professionals covering the areas of prosthetics, orthotics and rehabilitation medicine.
Apart from that, Laos will improve self-awareness on public healthcare for noncommunicable disease prevention such as high blood pressure and diabetes, and reducing traffic accidents.
The Global Rehabilitation 2030 Meeting brought together WHO member states, international and professional organizations, nongovernment organizations, rehabilitation experts and service users to take stock of the progress made towards achieving the joint commitments of the Rehabilitation 2030 initiative.
WHO hosted the first meeting dubbed "Rehabilitation 2030: A Call for Action" in February 2017, which brought together more than 200 rehabilitation experts from 46 countries.