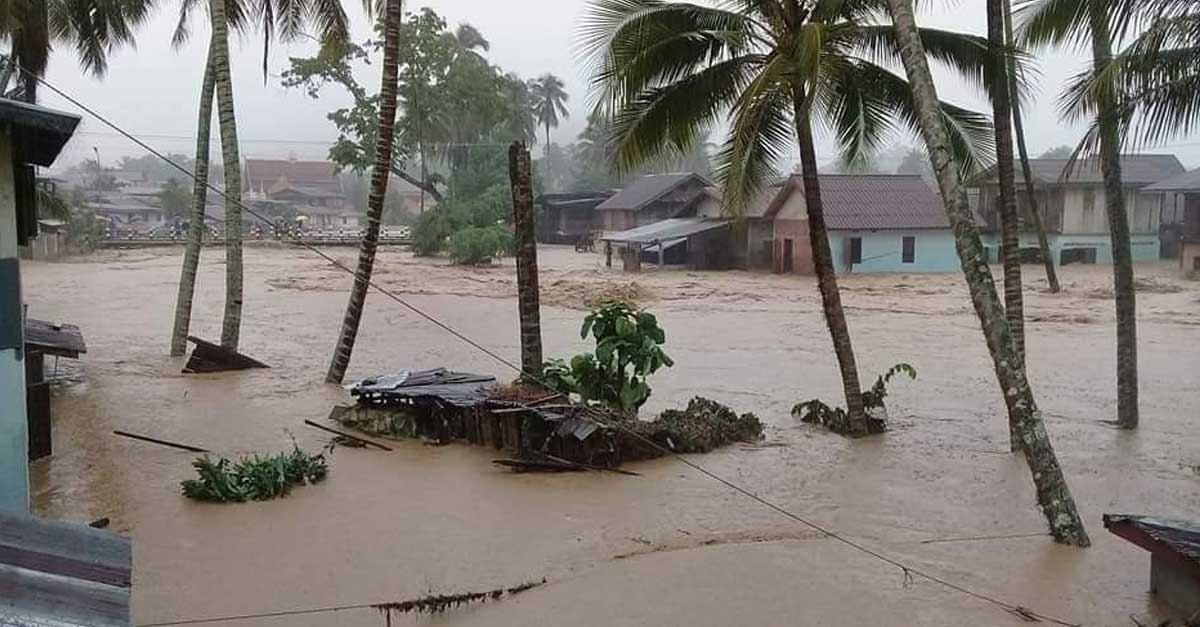 Flood victims in Nan District, Luang Prabang require urgent assistance after disaster struck earlier this week.
372 families in eight villages are in desperate need of basic supplies including food, clothing, and drinking water.
A donation drive is being undertaken by the province at the Luang Prabang Province Administration Office, and other informal volunteer groups have begun collecting donations as well. Provincial authorities have provided 7.4 million kip in assistance, dispensing drinking water and instant noodles.
The floodwaters flowed through Nan District on Monday morning, inundating homes and public buildings within minutes, after sudden and extensive heavy rainfall ended a long drought.
This instance has been the worst flood experienced by the district in many years, with some victims left with nothing but the clothes they were wearing when the disaster struck.
No injuries or deaths have been reported, and all residents have been accounted for.
The extent of the damage, however, has not yet been reported, although it is expected to be substantial. Both police and military have been deployed to the locality, offering assistance to villagers unable to exit their homes.
The water level has now fallen to normal levels, and residents have begun cleanup operations.
Those wishing to make a donation may contact the local authorities at the district office on 020 22350209 or 020 59205507.