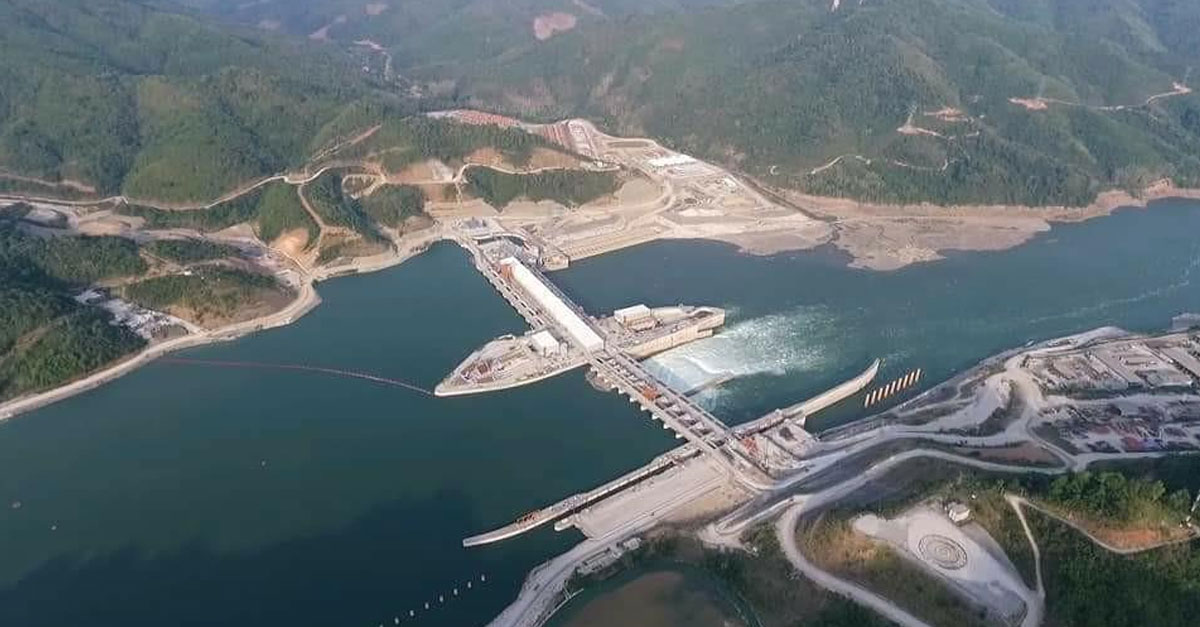 The Lao government has dismissed allegations that the Xayaburi dam in northern Laos is one of the reasons for the sharp drop in water levels in the downstream stretches of the Mekong River.

"The dam is built on the run-of-river model, which does not require as much water to be stored," said Mr. Somphith Keovichith, Lao Director General of the Department of Energy Business under the Ministry of Energy and Mines, as quoted by Vientiane Times.
A run-of-river type dam is designed to produce power with a limited amount of water storage, or no water storage at all. This means each day the same amount of water that flows into the reservoir is released from the reservoir to produce power.
Mr. Somphith cited unseasonably low rainfall as the reason behind the low level of the Mekong and other rivers in Laos.
His remarks came after Thailand blamed the dam for causing low water levels in the Mekong last month, accusing the dam of storing water for test runs.
In response, CK Power Company, the construction company behind the Xayaburi dam, dismissed it by saying that the company raised the water level in the reservoir for technical purposes only once in October last year.
Deputy Managing Director of CK Power Company, Anuparb Wonglakorn, has criticized the Jinghong dam in China's southern Yunnan province, for releasing less water downstream, causing the drop in the water level.
Jinghong dam has also been blamed for causing the low water level in the Mekong along with Xayaburi dam.
In a statement released on August 5, China's Ministry of Water Resources said the outflow from the dam will be decreased between August 11 and 15 due to the maintenance work but gradually restored to the normal status.