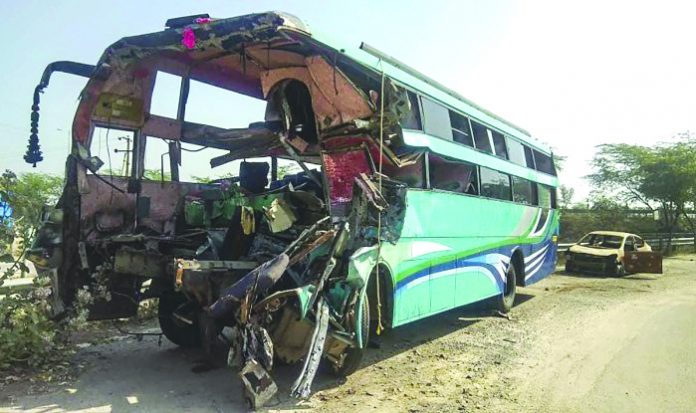 A bus crash in northern Laos has left at least 13 Chinese nationals killed, 29 injured, including two Lao nationals, with one still missing.
The incident happened on Monday afternoon when a tour bus carrying 43 Chinese tourists skidded off the road between the Lao capital Vientiane and the northern city of Luang Prabang, some 180 km north of the capital, Xinhua News Agency reported on August 20.
One Chinese tour assistant and two Lao nationals, including the driver and a tour guide, were on board as well, Xinhua added. The two Lao citizens were reported to be injured.
Xinhua quoted the police as saying that the crash was probably caused by a brake failure.
Several areas in Laos have been struck by flooding due to the recent heavy rain. In particular, most landslides and flash floods have focused in the north, in mountainous regions.
The Lao authorities have recently advised motorists travelling to the northern provinces to be on the alert for landslides along mountainous routes, especially on Road No. 4C between Kasy district in Vientiane province and Nan district in Luang Prabang province.