Live Pangolins Smuggled from Laos Seized in Vietnam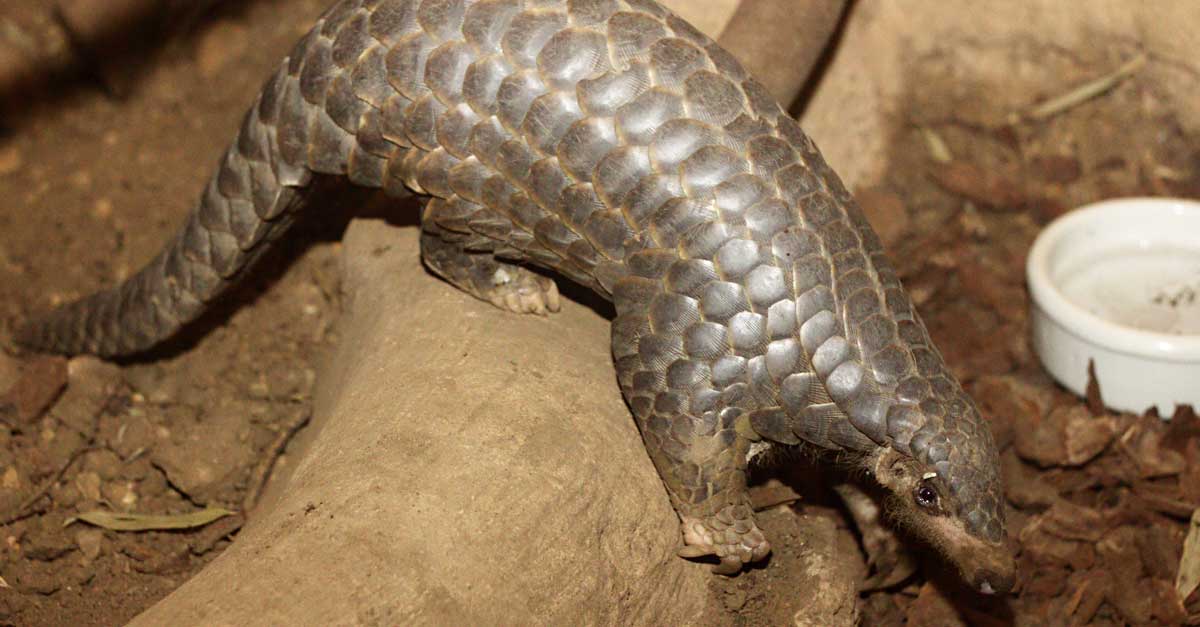 Dozens of live pangolins smuggled from Laos have been discovered "dehydrated and weak" in a box on a bus in Vietnam.
The Vietnamese police arrested the driver and his wife on suspicion of trafficking the animals from Laos, AFP reported on 30 July.
NGO Save Vietnam's Wildlife said four of the pangolins had died and many others were in bad shape.
Truong Van Truong, a representative of the NGO said most were dehydrated and weak because they were kept in a tight space for a long time.
"The pangolins were tied into individual sacks and crammed into a box, where they might have been kept for weeks with little water or food," he added, as quoted by AFP.
They will be released back into the wild after being nursed back to health.
In many parts of Asia, especially in Vietnam, mainland China and Hong Kong, pangolin scales are believed to cure hangovers, treat liver conditions, and help new mothers breastfeed.
Pangolin meat is also viewed as a delicacy and eaten by affluent middle class and corporate elites as a public display of wealth and status.
Such high demand has given rise to the animal's label of the world's "most trafficked mammal."
According to the Wildlife Justice Commission, an estimated 140 tonnes of pangolin scales have been removed from illegal trade over the last five years, and the rate at which they are being seized is growing significantly.
Between 2014 and 2018 the average weight of scales per seizure has more than doubled from 207.9 kilograms to 723.2 kilograms.
"This increase indicates that the smuggling of pangolin scales is happening on a greater scale and is more organized, but also that the detection and reporting of smuggling may be improving," the commission noted.
Vietnam has recently increased its efforts to crack down illegal wildlife trade, with several seizures over the past week.
Three Vietnamese men were detained last week for trafficking seven frozen tiger carcasses from Laos, for instance.
At that time, Vietnamese state-run newspaper Cong An Nhan Dan said it was unclear if the dead tigers had come from the wild or from the many illegal tiger farms in Laos, which supply much of Asia's demand for tiger meat and part.
One of the suspects, Nguyen Huu Hue, who is believed to have operated a smuggling ring from neighboring Laos over a number of years, set up a company, which sells building material as a cover for the illegal trade of tigers and wildlife, the paper added.
Vietnam and Laos have been cooperating to tackle wildlife trafficking for many years.
In a meeting held by Laos in August last year, Laos's Minister of Agriculture and Forestry Lien Thykeo said Laos cooperated with many countries on protecting and inspecting the illegal wildlife trade and had agreed with Vietnam, China, South Africa and Thailand to organize the meeting on combating illicit trade wildlife across around the border.
At that time, Laos and Vietnam discussed expanding their current transboundary Memorandum of Understanding on cooperation around wildlife crime four provinces to six, according to Lao News Agency.
Apart from that, other measures discussed included a commitment from China to host joint training exercises for customs personnel, a need for more mechanisms to improve the awareness of Chinese tourists and businessmen and women about wildlife policies in Laos and identification of critical border hotspots and issues related to trafficking routes.
In the past, pangolins have been rescued while being smuggled from Laos to Thailand, and also from Thailand to Laos. indicating a ready customer base at both ends.