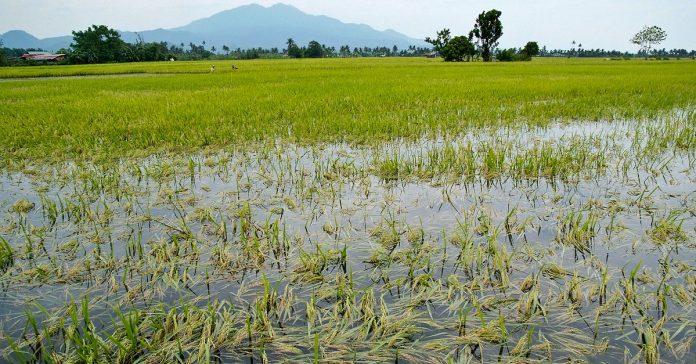 Laos is currently suffering a domestic rice supply shortage, amid rising prices due to the impact of floods.
Rice prices began to soar in June as a series of recent floods affected many areas in the country, especially the country's central and southern provinces, which results in farmers stockpiling rice for their own consumption, according to a Vientiane Times report.
The floods affected about 10,896 hectares of rice fields in Khammouane Province, 47,457 hectares in Savannakhet province, 18,428 hectares in Salavanh province and 1,711 hectares in Xekong province.
No damage from Champasack and Attapeu provinces has been reported.
The floods have affected livestock, farms, irrigation systems and fishponds, according to a report from the National Disaster Prevention and Control Committee of the Ministry of Labour and Social Welfare.
"Currently, the price of paddy rice and polished rice is higher compared to the same period last year, especially for grades A and B white polished rice," it said.
National Exports Crippled
Meanwhile, the rice supply shortage has affected the country's export capabilities despite high overseas demand.
For instance, Laos hopes to export 50,000 ton of polished rice to China under an agreement between two countries, but Lao rice exporters might be unable to meet the target due to the impact of the floods.
Laos exported only 1,350 tons of polished rice to China as part of a 50,000-ton export quota agreement between the two countries. Laos first shipped 1,350 tons of rice to China in July and August.