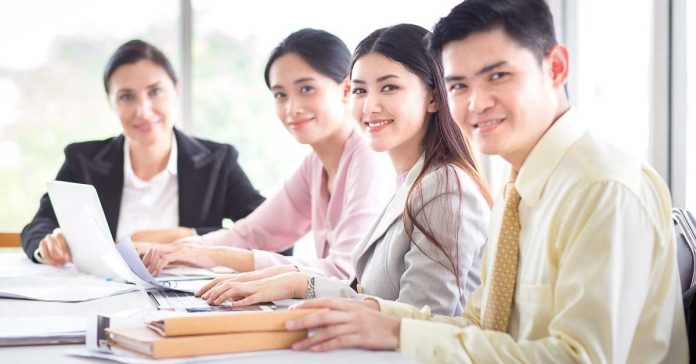 The Prime Minister of Laos has issued a decree to set up a fund to subsidize small and medium-sized enterprises (SMEs) in the country.
Prime Minister Thongloun Sisoulith signed the decree on September 4 to establish the Small and Medium-Sized Enterprise Promotion Fund, which will mobilize funds from various sources to provide low-interest loans for SMEs.
Key sources include the Lao government, foreign grants, loans and income from SME loan interest repayments. The release of SME funding must be through commercial banks or financial institutions.
The fund cannot typically provide loans of more than 70 percent of an 'SME's assets, but the "prioritized" business sectors can seek loans for 100 percent of a business's assets although it is subject for the approval from the Ministry of Industry and Commerce, according to the decree.
Such businesses include the agricultural processing industry, handicrafts, agriculture and livestock businesses, as well as tourism.
If the fund wants to release up to 100 percent of a business's assets, however, it needs to get approval from the Ministry of Industry and Commerce, according to the decree.
The fund can also support joint ventures with sound business plans, provide seed capital for new entrepreneurs, or lend to established financially-sound businesses that cannot borrow from other sources.
The fund is a state organization under the Ministry of Industry and Commerce with the administrative structure consisting of a governing board, chaired by the Deputy Minister of Industry and Commerce.
It also consists of a committee in charge of policy implementation and inspection along with the administrative arm responsible for daily operations.
How to promote SMEs was one of the key topics for the debate held by the Lao National Assembly in June.
At that time, member for Xieng Khuang province, Mr. Vilaysouk Phimmasone, said many SMEs were still charged high-interest rates on loans.
He added that the Assembly approved the government's borrowing of USD 300 million from a Chinese bank last year to bolster SMEs, but many businesses found it difficult to access this money.
Laos currently ranks 154 among 190 economies in ease of doing business, according to the World Bank.