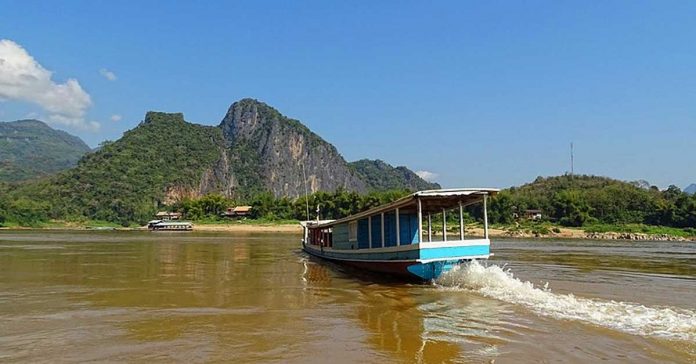 Laos is gearing up to construct a new dam in Luang Prabang, marking its latest effort to realize the goal of becoming the "Battery of Southeast Asia".
When completed, the hydropower project will have the capacity to generate 1,410 MW, producing 7,380 Gwh per year. This will make it the largest project in Laos to date, and one of the largest plants on the Mekong mainstream.
The Lao government has officially informed the Mekong River Commission (MRC) of its plan, according to a report by Al Jazeera.
The MRC is the only inter-governmental organization that works directly with the governments of Cambodia, Thailand, Vietnam, and Laos to jointly manage the shared water resources and the sustainable development of the Mekong River.
The MRC has said that the organization has reviewed Laos's submission, and notified the other member countries, adding that the prior consultation process lasts a minimum of six months, which can be extended.
The MRC stated that member nations can review the project, assess transboundary issues, and suggest changes during this period.
However, the MRC is not a governing body, and ultimately, the final decision to build the Luang Prabang dam rests with Laos alone.
The member countries will meet in early October, and more information will be made public at the end of the month
Laos has recently signed multiple electricity trade deals with neighboring countries, such as Vietnam and Cambodia.
In June, for instance, Laos agreed to sell 5,000 MW of electricity to Vietnam, in addition to current exports of more than 300 MW.
In addition, Lao electricity exports to Vietnam are expected to increase to 3,000 MW by 2025 and to more than 5,000 MW by 2030.
Separately, the country agreed to sell 9,000 MW of electricity to Thailand, which currently stands at 4,260 MW, and will increase to 7,000 MW by 2020 and 9,000 MW by 2025.
As of June 5, Laos supplied electricity via a 115 kV transmission line and was considering increasing its capacity to sell power via 230 kV and 500 kV transmission lines.