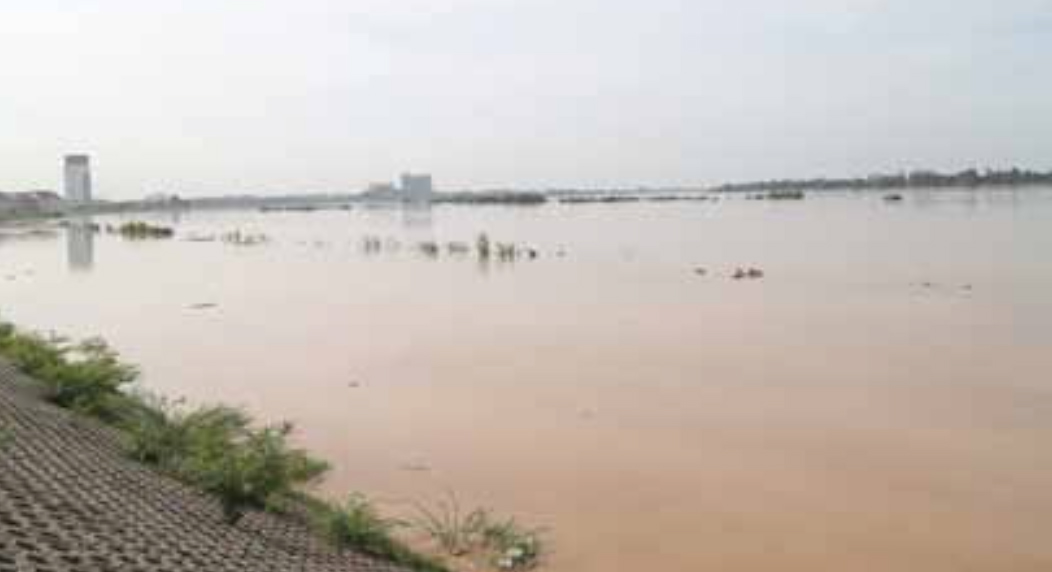 The Ministry of Natural Resources and Environment's Meteorology and Hydrology Department has warned people of the possibility of flooding after the rapid rise of water levels in the Mekong River.The warning came out yesterday after the water level of the Mekong increased rapidly yesterday.

The water level is rising in Vientiane because of heavy rains in northern Laos, which could cause flooding in low- lying areas of some districts in Vientiane and other southern parts of the country.
The Mekong's water level was about 11.00m deep close to the bank at Km 4 in Vientiane yesterday, rising from 9.80 metres deep on Sunday. The water level is expected to rise above the warning level at 11.50m in the next few days, according to the department.
Therefore, authorities and people who live along the banks of the Mekong River from Vientiane to Borikhamxay province should be on alert for the possibility of flooding and prepare to move their belongings and animals to safer places and sand bag to build dikes in some low-laying areas.
In addition, people should closely monitor and check weather conditions and the rising water levels of the Mekong provided by the department.
The Mekong yesterday was about 13.36 metres deep close to the bank in Luang Prabang province and forecast to increase to 13.58 metres today; 12.47 metres in Pakxan district, Borikhamxay province and forecast to increase to 13.07 metres today; 11.00 metres in Thakhaek district, Khammuan district and forecast to increase to 11.26 metres today.
The water level of the Mekong in Savannakhet province yesterday was 9.21 metres deep and forecast to increase to 9.25 metres today; 8.46 metres in Pakxe, Champassak province and forecast to increase to 8.52 metres today. Meanwhile the water level of the Xebangfay River in Mahaxay district, Khammuan province was 10.08 metres deep yesterday; 16.00 metres at Xebangfay Bridge; 207.52 metres deep in the front of the Nam Thuen II hydropower plant. The department is monitoring weather conditions constantly and is also working in collaboration with the meteorology and hydrology departments of other countries.
When the Mekong levels increase above 11 metres in lowland areas of Vientiane, or other extreme weather conditions are forecast, the department will immediately send out warnings through various meteorology and hydrology sectors, as well as via Facebook, websites, radio broadcasts, television and media agencies, to let people know what is happening.
Source: Vientiane Times