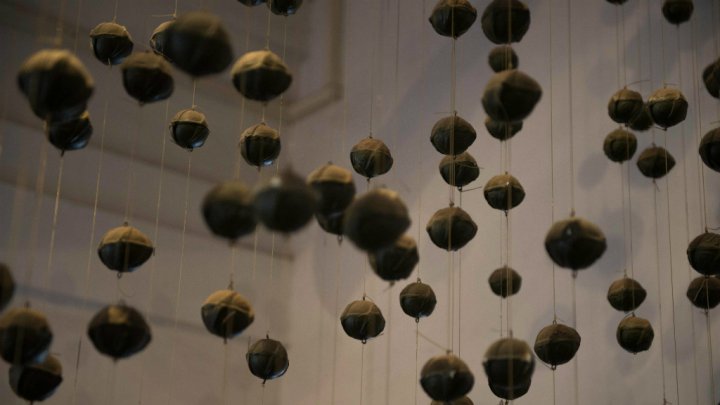 Barack Obama becomes the first US president to visit Laos this week, half a century after America's "secret war" left this long-isolated nation with the unfortunate distinction of being the most heavily bombed country in history.
The US president arrives in the landlocked Southeast Asian nation on Monday to attend a regional summit, marking the last push of his presidency's "pivot to Asia". His visit will take him to the ancient royal capital of Luang Prabang, a UNESCO world heritage site nestled in between rolling hills and the mighty Mekong River. As he gazes at the lush tropical forest surrounding the city's famed temples, Obama will be well aware that the idyllic landscape of Laos conceals a sinister menace, the deadly legacy of a secret war hidden to the US public and never authorised by Congress.
Between 1964 and 1973, during the Vietnam War, the US military dropped more than 2 million tons of explosive ordnance over Laos – the equivalent of a planeload of bombs every 8 seconds, round the clock, for nine years. The covert operation was designed to cut North Vietnamese supply routes along the Ho Chi Minh Trail, which ran through eastern Laos to southern Vietnam. It left Laos with the unwanted tag of being the world's most heavily bombed country in history, on a per capita basis. The "land of a million elephants" has since been referred to as the "land of a million bombs".
The ordnance dropped included more than 260 million submunitions released from cluster bombs, each filled with hundreds of metal shards designed to inflict maximum damage on enemy troops. An estimated 30 percent failed to explode, often cushioned by damp soil, turning large swathes of the country into a deadly minefield. These "Bombies", as they are referred to in Laos, have caused more than 20,000 casualties since the end of the war, and continue to maim and kill to this day. Almost half the accidents have involved children, who are attracted by the munitions' bright colours and interesting shapes.
Owning up to a tragic legacy
Obama is expected to announce an increase in funding for programmes to clear unexploded ordnance (UXO) in Laos during his trip. He will also be under pressure to provide greater acknowledgement of America's responsibilities in blighting the former French colony, four years after his former secretary of state, Hillary Clinton, spoke of the "tragic legacies of the past" during a historic visit to the Communist-run country, the first by a senior US official in 57 years.
"For many years, US contributions were far below what the scale of the problem required, or what any sense of moral obligation might warrant," says Channapha Khamvongsa, a Lao-American campaigner who founded the Legacies of War advocacy group. "However, recent increases in US funding, coupled with contributions from other governments, mean that available resources are now beginning to approach that scale."
Khamvongsa has spent more than a decade raising awareness of the UXO problem in Laos, and lobbying US officials to help clear up the mess. In 2010, she took part in the first ever Congressional hearings on the legacy of Washington's bombings in Laos. Since then, annual US funding for the UXO sector has risen from under $4 million to almost $20 million in 2016. She is hopeful Obama's historic visit will bring about greater recognition of the devastating consequences of America's secret war, and a durable commitment to help heal the country.
"We hope the US will take responsibility by providing a strong, multi-year commitment of funds to complete the task of clearance in all of the 14 of 17 affected provinces in Laos," she told FRANCE 24. In addition to clearing the bombs, Khamvongsa said it was crucial American aid helped provide "mine-risk education and long-term support to victims of unexploded ordnance".
Blighted communities
Bomb clearance and UXO education have made significant strides in recent years, bringing the annual casualty rate down from 300 in 2008 to 48 in 2014. But in the worst-hit eastern provinces, it is still distressingly common to hear of farmers inadvertently striking "bombies" while tilling a rice paddy or children mistaking a bomb for a pétanque ball, from the French bowling game that is popular with Laotians. As US Secretary of State John Kerry put it during a preparatory visit earlier this year, "50 [victims] a year is still too many".
Despite millions of dollars spent on de-mining efforts and improved detection techniques, less than 1 percent of all estimated UXO has been cleared so far. "The scale of the enterprise is staggering," said Kaarina Immonen, the Resident Coordinator for the United Nations Development Programme in Laos, in an interview with FRANCE 24. "One third of the country's territory needs to be cleared, roughly 90,000 square kilometres, an area larger than several European countries," she added.
As well as endangering lives, Immonen said the bombs affect the long-term development of rural areas by hampering food security and the construction of infrastructure. UXO has discouraged investment and acted as a disincentive to modernise farms, because heavy machinery is likelier to trigger bombs buried underground. Poverty and a dearth of employment prospects mean unexploded ordnance is sometimes taken back to villages to use or sell as scrap metal, becoming ticking bombs in people's homes.
"This is a major development challenge for Laos," says Immonen. "Unexploded ordnance carries a huge human and financial cost, and generates a lack of confidence in rural communities where rice fields, roads, schools and markets are all potential hazards. Farmers simply don't know whether the land they work on is safe, or whether they will become the next victims of UXO. Those who survive accidents are often no longer able to earn an income, leading to major repercussions for entire families."
Beyond bomb clearance
The host of world leaders descending on the sleepy Laotian capital of Vientiane this week will include Ban Ki-moon, the first UN secretary-general to visit Laos in decades. On Wednesday, he will be attending the launch of a new Sustainable Development Goal, dubbed "Lives safe from UXO". Later in the day, he will visit a training centre run by UXO Lao, the state-backed bomb clearance agency whose teams scour the country hunting for the dreaded "bombies".
Immonen said UN programmes aimed to increase national ownership of development efforts, empowering local agencies such as UXO Lao to bring about change with financial and technical support from abroad. Another such agency, the National Regulatory Authority for UXO and Mine Action (NRA), has set up a database to help keep track of survivors and address their needs.
Providing life-long support to people maimed by UXO is a costly endeavour for Laos, one of the poorest countries in Southeast Asia. The government relies heavily on charities such as the Cooperative Orthotic and Prosthetic Enterprise (COPE), which provides limbs for amputees, including in remote villages. Hillary Clinton toured COPE's visitor centre in Vientiane in 2012, and Obama is expected to pay a visit during his trip too.
Campaigners are hoping any extra funding announced by the US president will take into account the needs of those already injured by blasts. "Huge sums are devoted to de-mining in the country, and obviously this is important," said Thoummy Silamphan, an UXO victim whose own charity, the Quality of Life Association, helps disabled people find alternative forms of income. "But we must not forget the survivors, who need care and support over the long-term," he told AFP.
Khamvongsa, of Legacies of War, said the increased awareness and funding witnessed in recent years provided "much reason for optimism". But she agreed that assisting victims remained a major concern. "There are an estimated 12,000 survivors of UXO accidents still living in the country, many of whom will need services for the rest of their lives, including medical care, physical therapy, life-skills training and home rehabilitation to accommodate their mobility challenges," she said. "While victim assistance has certainly improved in the past decade, […] attention to these needs has lagged behind the commitment to bomb clearance."
Source: France24