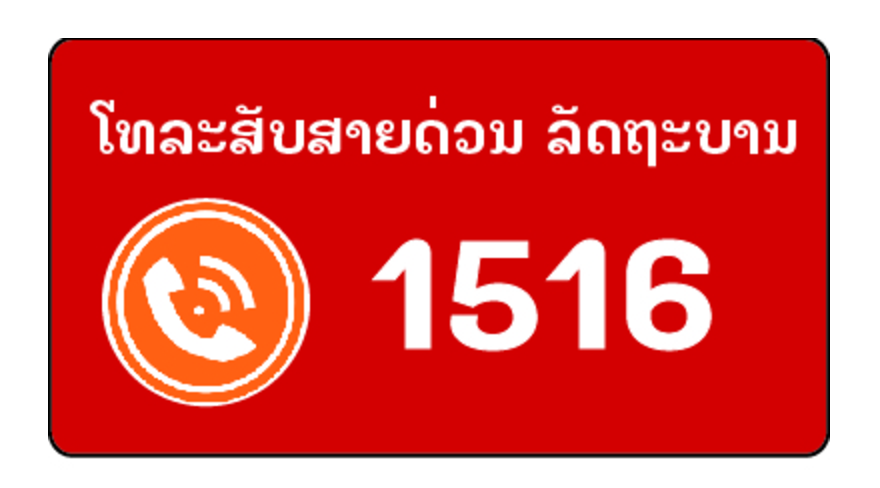 The government yesterday launched the hotline number 1516 to connect with members of the public in a move that will enable ordinary people to provide recommendations regarding government performance.
The Prime Minister's Office issued a notice yesterday informing the public about the launch, saying it was done following the advice of Prime Minister Thongloun Sisoulith.
Observers welcomed the move, but stressed it is equally important to ensure the issues people raise are taken seriously and addressed in a timely and efficient manner.
The Prime Minister's Office said the hotline welcomes members of the public to comment on the government's performance.
Several state bodies currently operate hotlines, encouraging citizens to raise issues or concerns and seek explanations and solutions from the relevant bodies.
A few years ago, the National Assembly (NA) launched its own hotline (156), which operates during ordinary sessions twice a year.
The hotline has received upwards of 1,000 calls during debate sessions, following which the Assembly invites the agencies responsible to clarify issues raised by the callers.
Minister of Natural Resources and Environment, Mr Sommad Pholsena, told the NA recently his ministry has set up a hotline (1514), which will be operational soon. People can directly raise concerns related to the operation of the ministry through the hotline.
Ms Khemmani, from the Ministry of Industry and Commerce, recently told the NA that on June 7, 2016, the ministry also set up a hotline (1510) to enable members of the public to inform them about trade-related issues.
Since opening the hotline in June, at least 62 calls have been made informing the ministry about problems ranging from the sale of out-of-date foods, unreasonably high electricity bills, public transport scams, and internet problems.
In addition, on August 26, 2016, the Ministry of Public Security opened its own hotline (1191) as part of the Police Command Centre Project to enable members of the public to inform police about crimes and other social issues, thereby easing the process of investigation and more efficiently addressing security issues.
People who wish to report emergency matters or are in need of assistance from police officers can call the hotline free of charge.
Source: Vientiane Times