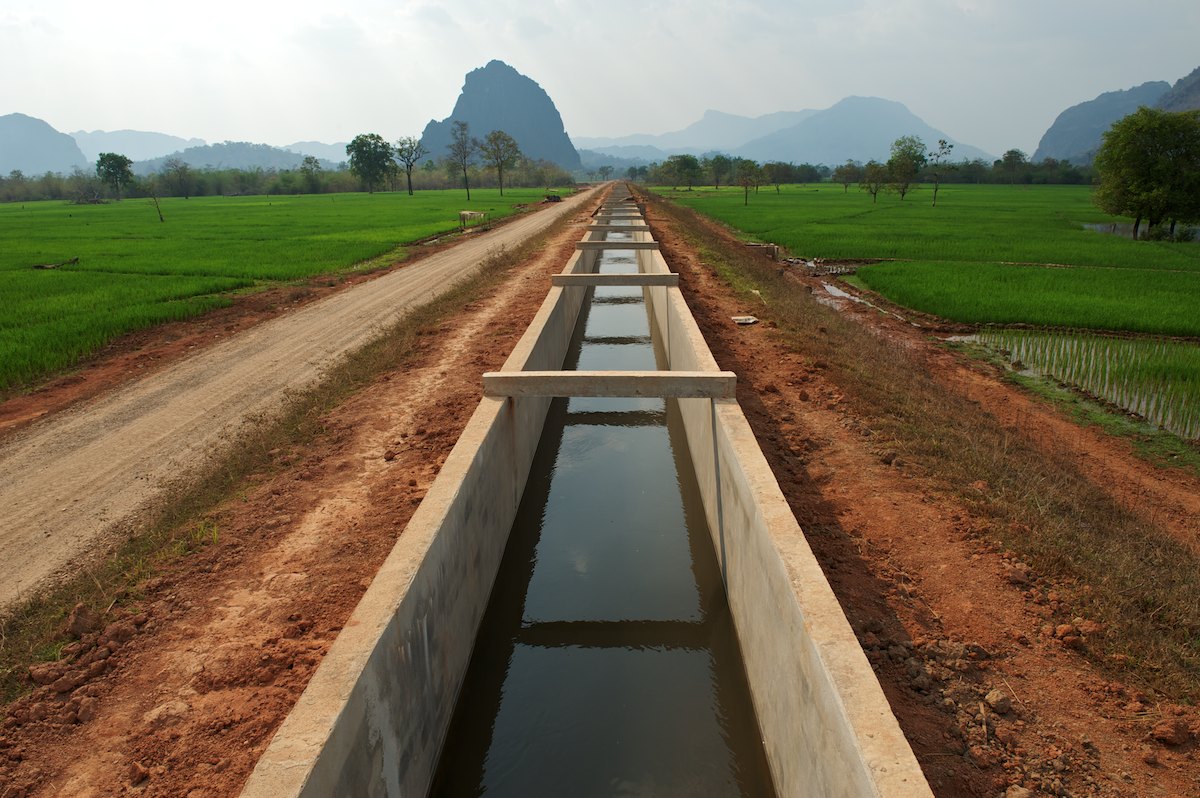 Irrigation systems will be able to supply water to about 180,000 hectares of crops this dry season, even though some systems are in need of repair.
About 120,000 hectares of the irrigated land will be given over to rice, while other crops will be cultivated on the remainder, according to the Irrigation Department.
Department officials are concerned that the prolonged dry spell could lead to a shortage of water in some irrigation reservoirs but are confident that many pumping stations will continue to function.
Last dry season, irrigation systems were able to deliver water to about 113,000 hectares of rice although farmers planted rice on only about 99,000 hectares or 88 percent of the area targeted, and 659 hectares of rice was damaged, the Ministry of Agriculture and Forestry said.
To ensure that farmers grow more rice this dry season and to ensure a good quality crop, Minister of Agriculture and Forestry Dr Lien Thikeo has instructed the relevant sectors in Vientiane and all provinces, especially those responsible for agriculture and forestry and rural development and poverty eradication, to actively encourage farmers to harvest their wet season rice and prepare to plant dry season crops.
Dr Lien stressed the importance of supplying rice seed to farmers and advising them on the best areas to sow the seeds to avoid damage by cold weather and drought.
He also told agricultural authorities to advise farmers on the correct use of chemical fertiliser, insecticides and pesticides to avoid impacts on the environment and human health.
Authorities were also told to instruct farmers on the right type of animal feed and the need to get livestock vaccinated.
Agricultural authorities were also urged to encourage farmers to mechanise harvesting wherever possible so as to reduce the amount of labour needed and to move away from outdated farming methods to farming on an industrial scale. This would produce higher yields so there would be more crops for sale.
Despite weather extremes and pest infestations, each year farmers are able to produce yields that match the government's plan and quantities increase every year.
Rice production in Laos for 2012-13 reached about 3.52 million tonnes while 4.12 million tonnes was harvested in 2015-16. This was sufficient for domestic consumption and a surplus was produced for export.
The government spends a lot of money each year to mitigate damage due to weather extremes and pest outbreaks, as well as to increase the quality of the rice crop to ensure food security and enable Laos to be a supplier of rice.
Source: Vientiane Times