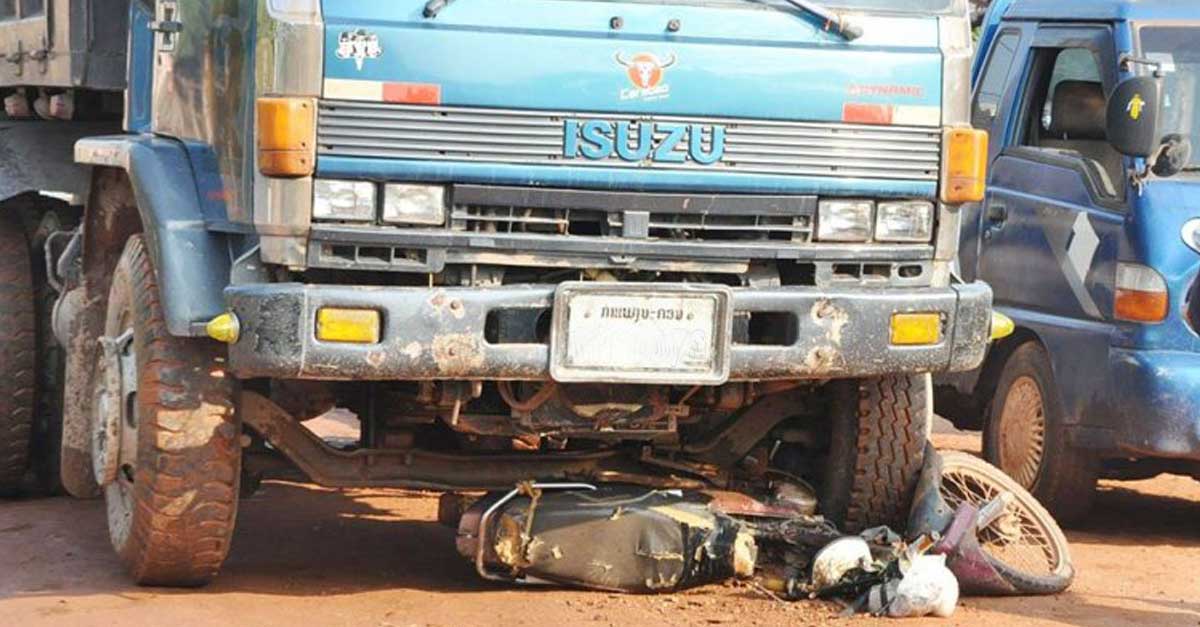 Traffic accidents are one of the largest causes of death in the Lao PDR, and are also causing massive economic losses, according to one economist.
Police reports state that 1,086 deaths were caused by traffic accidents in 2016, with the number of injuries caused by traffic accidents reaching 8,912. The total number of accidents reached 5,616, and the cost of these accidents was a whopping 83 billion kip.
According to a recent Vientiane Times article, senior economist at the National Economic Research Institute, Dr Leeber Leebouapao, losses from road accidents amount to nearly 1 percent of Gross Domestic Product, which saw growth at 6.9 percent last year.
Dr Leeber feels that road accidents should be placed at the top of the nation's agenda, and calls upon all sectors to devise programs and awareness campaigns that will help to mitigate the problem.
He went on to say that fatalities caused by road accidents in Laos were higher than deaths caused by wars or political conflicts in some countries.
Without urgent measures being taken, the situation will be unlikely to see improvement. Accidents cause tremendous financial losses to the state, and negatively affect society.
These costs include personal costs to victims families, property damage, ambulance and hospital cover. Accidents involving essential members of the workforce can also directly affect the nation's human resources.
The rise in accidents is connected to the rapid economic development seen in Laos, which has led to an increase in vehicle ownership among the population. Growing demand for personal transportation and a lack of public transport options only adds to the issue.
The country's very reputation is at stake, with reports appearing in foreign news media regarding the astonishing accident rate in Laos.
Dr Leeber added that road accidents are a huge drain on time and money, and law enforcement has not been serious about taking action toward a viable solution.