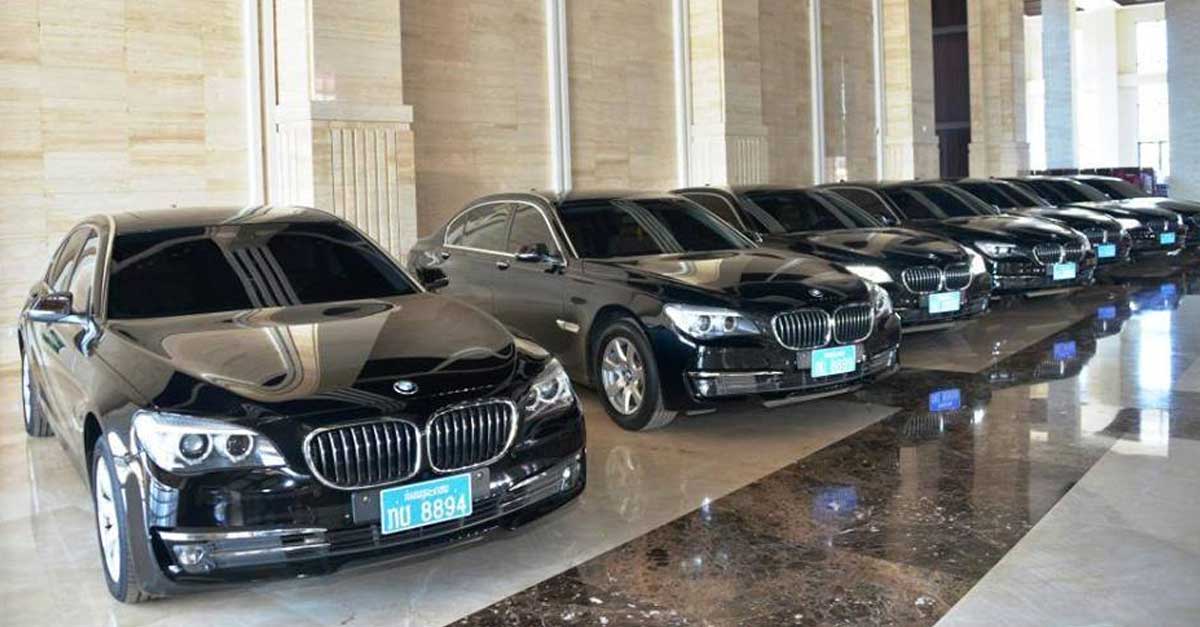 The auction of cars reclaimed from Lao leaders has been delayed once again. Originally scheduled for Tuesday this week, the auction is now to take place next Tuesday, February 28, at 3pm.
Preparations had been delayed after it was decided that the cars would be sold at auction instead of offering vehicles for tender as originally planned.
The first batch of fourteen cars remain on show at the National Convention Center, and have been in use since 2012. One source reports that Chinese businesspeople have been particularly interested in the luxury vehicles.
There are seven BMW 730 models with up to 21,000km on the odometer, and seven Mercedes Benz S350 with up to 19,000km recorded on the odometer.
Take a closer look at the vehicles on offer below:
2012 BMW 730
A full-size luxury sedan that serves as the flagship model of by German automaker BWM. The 2012 vehicles are 5th generation models, including V8 and V12 turbocharged engines.
Retail price (Laos): US$170,000
Auction starting price: US$100,000
2012 Mercedes Benz S350
The S-Class is a series of flagship vehicles produced by German automaker Mercedes-Benz, and is ranked as the world's best-selling luxury sedan. The engine includes V6, V8, and V12 powertrains and includes special interior features and safety systems.
Retail price (Laos): US$155,000
Auction starting price: US$60,000