On the 12th of February, an official ceremony was held inaugurating the opening of the Lao-Japanese Friendship Bridge (over the Xekong River) connecting the Districts of Lamam, Dakcheung and Kaleum in Xekong Province. Attending the ceremony were high ranking officials, namely Deputy Prime Minister Bounthong Chitmany, Transportation and Public Works Minister Bounchan Sinthavong, Planning and Investment Minister Souphan Keomixay, Japanese Ambassador to Laos Takeshi Hikihara and JICA Laos Office Chief Yoshiharu Yoneyama, JICA representatives and other Xekong Senior Provincial Officials.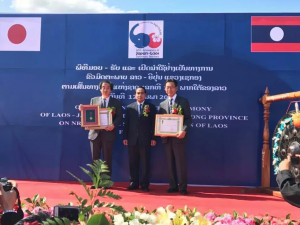 Financed by the Government of Japan with a grant of USD $16.20 million, the Lao-Japanese Friendship Bridge is 300m long and has a weight capacity of up to 800 tonnes. It is set to greatly aid in the socio-economic development of Xekong by providing its inhabitants with better infrastructural access to educational, health and other commercial services. Xekong is home to some of the poorest districts in Laos.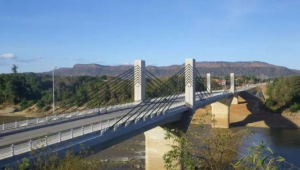 Moreover, the Friendship Bridge is expected to become absolutely essential in its ability to connect Laos' southernmost provinces to the Danang Port in Vietnam.