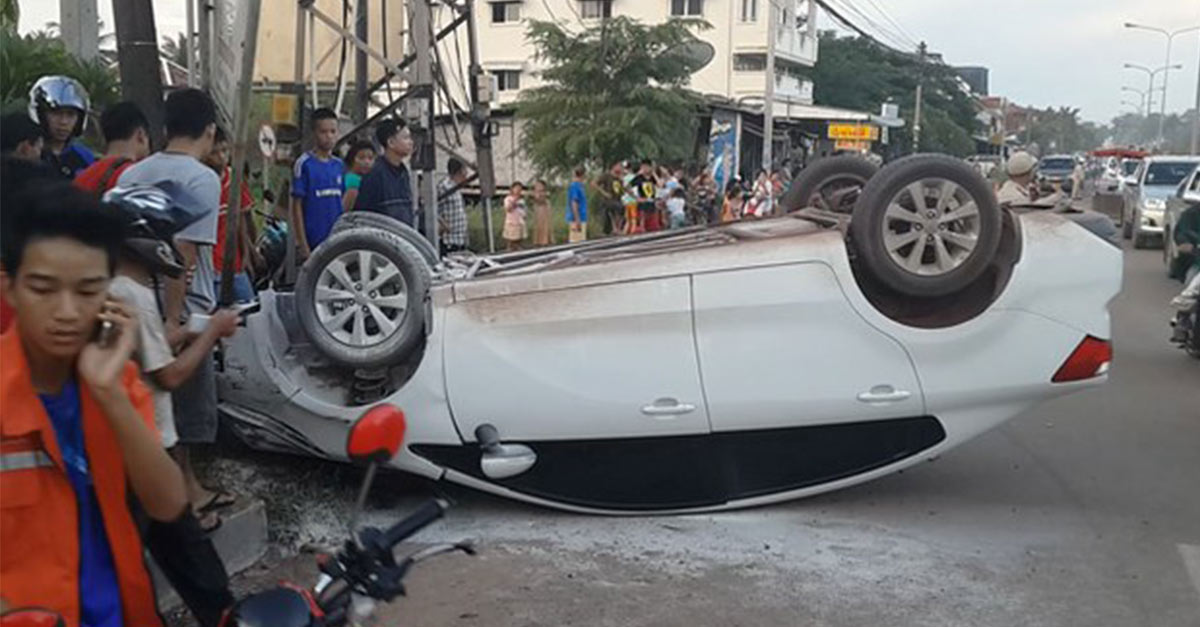 Pi Mai Lao has come to be a top favorite holiday among Lao residents and tourists. Every mid-April for about 3-4 days, most of the country willingly shuts down (government staff are off and most private businesses close operations) as people prepare to perform their religious obligations and for a massive nationwide water festival.
But as the merry making atmosphere permeates across society, so too does an ominous cloud of tragedy.
According to the Department of Traffic Police (Ministry of Public Security), a total of 29 people were killed in road accidents nationwide during the Pi Mai period from April 14-16.
The Department said on Tuesday that this year's Pi Mai celebration witnessed 207 road accidents occurring nationwide and leaving 385 people injured.
"Most of the road accidents during Pi Mai were caused by drunk driving and the violation of traffic rules," said Lt. General Khamsone Sidavong, Deputy Director of the Department of Traffic Police.
Luang Prabang recorded the highest number of deaths with 8 people killed in road accidents during Pi Mai followed by 6 in Vientiane and 5 in Khammouane.
This year witnessed an increase in the number of people killed in road accidents as it rose by 7 or over 30% year on year, according to Lt General Sidavong.
Source: KPL