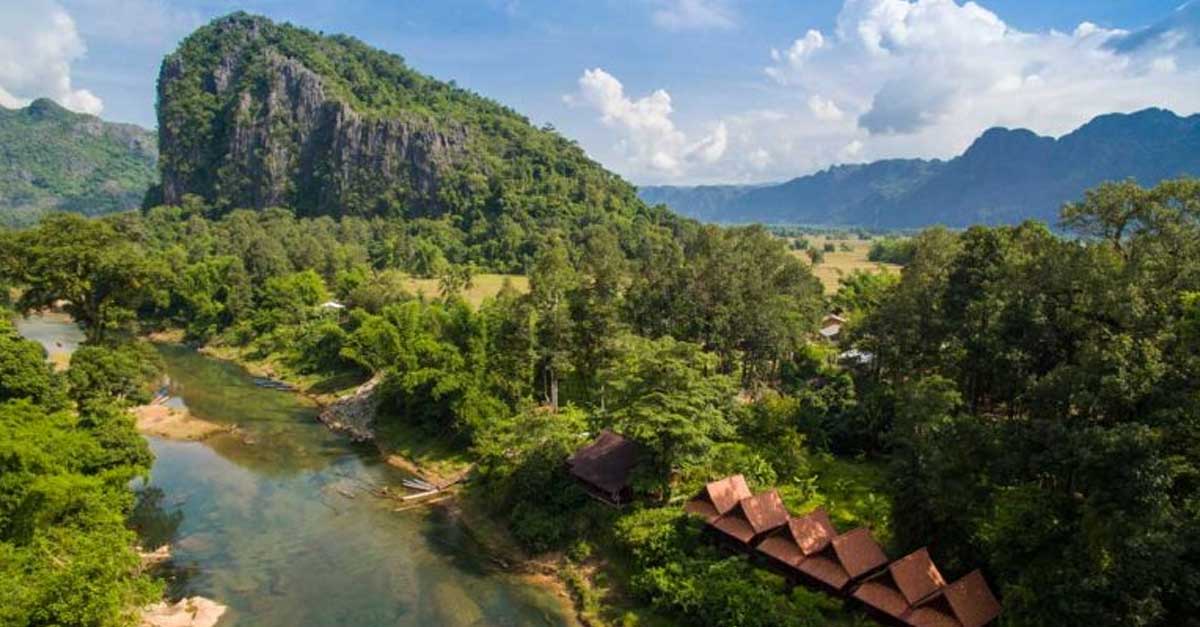 Lao PDR's development has been rapid during the last decade, largely funded by income from natural resources driving the bulk of economic growth. The Government is promoting responsible investment across the country to ensure that quality investments benefit all of Lao society, fostering green development and sustainable use of natural resources, in accordance with the 8th National Socio-Economic Development Plan.
The Government of Lao PDR declared this year "Visit Laos Year 2018" to increase the country's profile as a tourist destination. Contributing to these efforts, Savannakhet Province held a Responsible Business Forum to promote investment in ecotourism and corporate social responsibility in the tourism service sector. The meeting was held in Xonnabouly District, Savannakhet, based on the potential of the Ong Mang Sanctuary and other sites in the vicinity of Kaysone Phomvihane City. It was attended by many private sector representatives and entrepreneurs as well as government representatives from Savannakhet Province, line ministries, and departments.
Recognizing the importance of private sector investment and community engagement for sustainable development, Vice Governor of Savannakhet, H.E. Mr. Thonkeo Phouttakayyalath, highlighted "the importance of building the capacity of rural communities for tourism development and improvement of livelihoods to achieve sustainable natural resource management".
UNDP Deputy Resident Representative, Mr. Balasubramaniam Murali further remarked that "ecotourism has the potential to greatly enhance the provincial economy, as well as change the lives of many within rural areas like Xonnabouly District".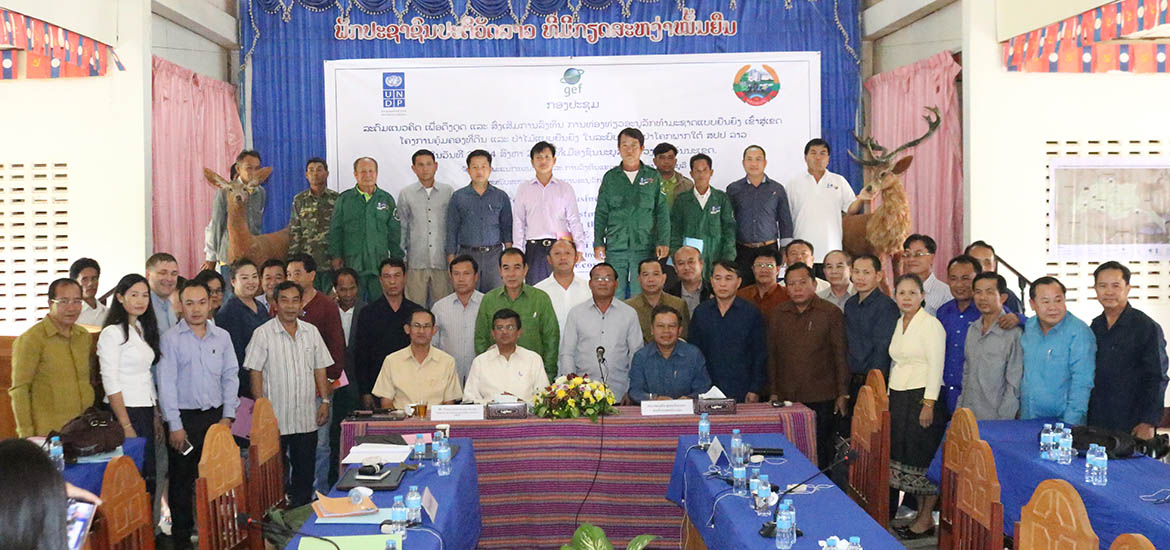 Ecotourism provides local communities with new sources of income and opportunities for development. It also incentivizes the private sector to take better care of the environment as many tourists are willing to pay extra to visit attractions that are maintained and conserved sustainably.
Prior to the dialogue meeting, delegates tried out an ecotourism circuit from Kaysone Phomvihane City, visiting Nam Sui Reservoir, Dong Ling (Monkey Forest) and the Ong Mang Ecosystems Conservation Centre. The delegates engaged with the Village Conservation Team from Ban Sanamxay who highlighted the successes and challenges of community-based conservation in ecotourism. This ecotourism trail will be further developed and promoted to tourists visiting Savannakhet province in collaboration with private tour operators.
The Responsible Business Forum was organized by the Savannakhet Department of Planning and Investment in collaboration with the SAFE Ecosystems Project, implemented by the Department of Forest in the Ministry of Agriculture and Forestry, and supported by UNDP and the Global Environment Facility.
For more information on investment please contact:
Mr. Valiya Sichanthongthip
Director Department of Planning and Investment, Savannakhet Province
Email s_valiya@hotmail.com
Tel: +856 20 59693232
Mr. Keokolakoth Chanthavisai,
National Project Manager, Sustainable Forest and Land Management in the Dry Dipterocarp Forest Ecosystem of Southern Lao PDR Project
Department of Forestry, Ministry of Agriculture and Forestry, Vientiane, Lao PDR
Email keo.korakoth@hotmail.com
Tel: +856 20 599 149 55
Dr. Margaret Jones Williams
Head of Natural Resources Management and Climate Change,
UNDP Lao PDR
E-mail: margaret.jones.williams@undp.org
Tel: +856 21 267 710
Photos: UNDP, Phoonsab Thevongsa