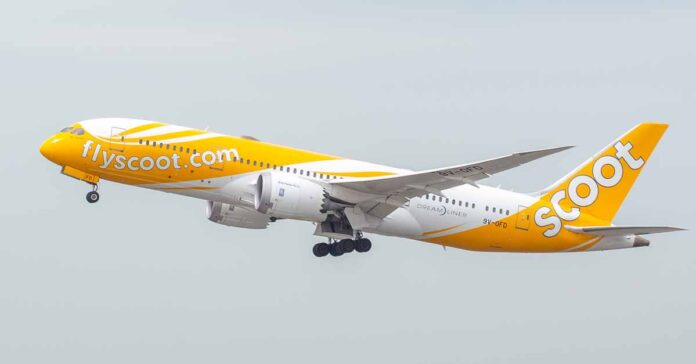 A Scoot flight from Amritsar, India, bound for Singapore departed four hours early on Wednesday, leaving 29 passengers behind.
According to a report by Straits Times, the airline has said it is aware that passengers missed flight TR509, saying that it had been rescheduled from 7:55pm to 3:45pm due to bad weather.
The budget carrier said that passengers had been informed of the schedule change via email, SMS, or both.
However, passengers who had booked through travel agents were not informed of the change.
"Scoot sincerely apologizes for the inconvenience caused," the airline stated, saying it would be providing affected customers with refunds or seats on other available flights.
The Singapore Airlines-owned low-cost carrier runs flights between Vientiane and Singapore three days per week.