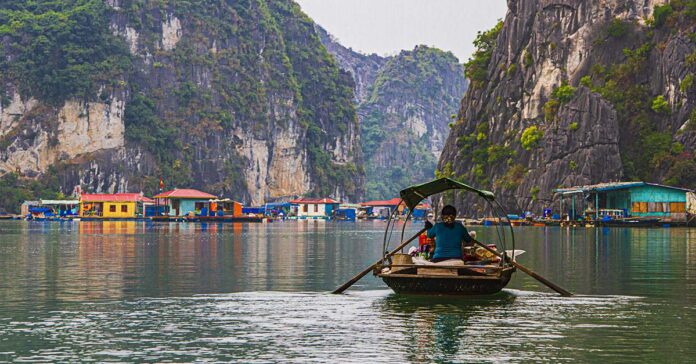 Hospitality businesses in Vietnam's popular northern town of Ha Long report mass cancellations of hotel bookings during this peak season due to power outages.
Hotels and hospitality services in Ha Long Bay, a UNESCO World Heritage site, are currently experiencing significant power outages, causing tourists to cancel their travel plans.
Hotel operators in the region have rented power generators to prevent unforeseen blackouts from maintaining their businesses.
"The rent for a generator costs about VND 25 to 30 million (over USD 1,000) a month. Every day we have to pay for these operating costs," said a representative from Bao Han Hotel in Ha Long.
Le Thi Nhung, the Deputy CEO of Beverly Hills Ha Long, said that 80% of guests booking rooms this week contacted her to ask about power outages, and many have canceled their bookings anticipating sudden power cuts.
According to the state utility Vietnam Electricity (EVN), the El Nino phenomenon will bring less rainfall and more heat waves, posing challenges for residents this summer.
El Niño is a climate pattern that occurs when the Pacific Ocean warms up. This can lead to drought conditions in Southeast Asia, which could affect the water level in hydropower dams.
At the moment, Vietnam is also facing an acute power shortage as the entire electricity system has no more backup capacity, and its access to large power sources including hydropower and thermal power all have decreased. In the country's northern region, water levels in hydropower plants are lower than normal, and 18 large dams were less than 20 percent full in April alone.
To resolve this problem, Vietnam is looking for alternate power sources in the region and has signed a contract with Laos to import electricity generated from a wind power plant that is currently under construction, for a period of 25 years.