The U-9 MAZDA LAOS football team secured first place in the ACF Vietnam Football Tournament held in Thai Nguyen Province, Vietnam, on 18-19 June, thanks to their multiple wins against opposing teams.
The U-9 MAZDA LAOS Team A displayed an impressive performance throughout the tournament, beating two Vietnamese teams – KID CT and Vietnam Soccer – by 9-0 and 10-2, respectively, in the qualifying rounds. The Lao footballers eventually clinched first place in the tournament by defeating the Malaysian team VELO CITY, by 5-1.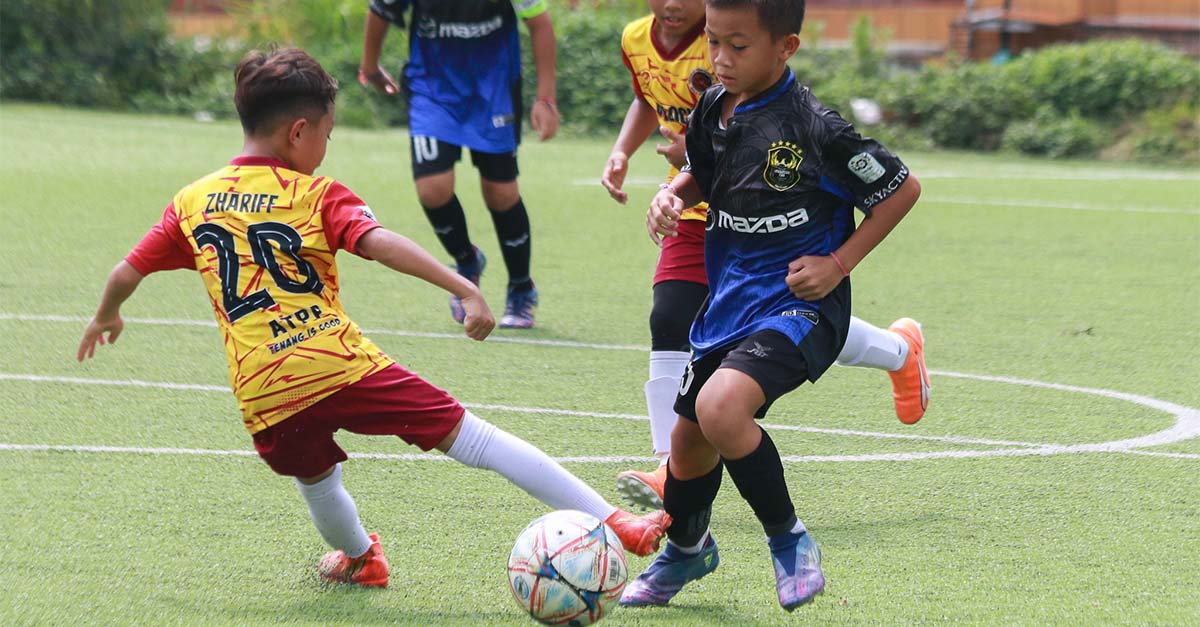 Meanwhile, U-9 MAZDA LAOS Team B claimed the third spot in the tournament after beating NR Junior, another team from Malaysia, by penalty kick 4-2 after a 1-1 draw.
The tournament, which took place over two days, saw participation from five countries – Vietnam, Thailand, Laos, Malaysia, and Indonesia, across five age categories. However, Laos took part only in three categories, namely U9, U13, and U15.
Although the U9 team performed exceptionally well, the U13 and U15 teams were not able to win any laurels at the tournament.
Earlier this year, young footballers from Mazda Laos GB FC won a trophy at the SAT NSDF Thailand Championship 2023.