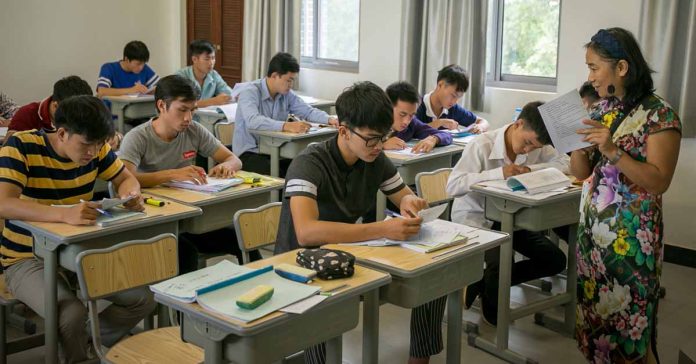 The Confucius Institute at the National University of Laos is planning to add a Master's Degree in Chinese Language Teaching to its curriculum in response to a growing interest in the subject among students, with the proposal currently awaiting approval from the Lao Government.

Mr. Khamhung Chanthavong, the director of the institute, recently revealed plans to expand the university's existing courses by including a Master's Degree in Chinese Language Teaching. This move comes at a time when an increasing number of students are enrolling in the Bachelor's Degree program for the subject.
According to Mr. Khamhung, since the introduction of the Bachelor's Degree in Chinese Language Teaching in 2021, enrollment numbers have seen a significant surge, with over 400 students currently enrolled.
By offering a Master's Degree in the same subject, the university aims to provide a pathway for graduates of the bachelor's program to continue their studies in Chinese Language Teaching at Laos National University, rather than seeking postgraduate education in China, he adds.
Unofficial reports suggest that the plan for the Master's Degree in Chinese Language Teaching is already being implemented into the curriculum, and it will kickstart soon with official approval from the government. This addition to the university's program is expected to meet the growing demand for qualified Chinese language teachers in Laos.
The increasing interest among Lao students in Chinese language-related subjects is attributed to the rising number of Chinese tourists and investors in the country. Obtaining a degree in Chinese Language Teaching or related fields provides students with promising job prospects in industries related to the Chinese language and culture.