Last year, Niels Borum, a 61-year-old former lawyer from Denmark, embarked on a remarkable three-year, 200,000-kilometer journey around the world in his faithful 1992 Land Cruiser HDJ 80, which he calls "Toto." He was recently in Laos and spoke to the Laotian Times about his memorable experience in the country.
After three decades dedicated to his legal career, Niels chose to take a step back and pursue a 15-year-old dream of traversing the globe. His mission was clear: to "connect with people through respect, curiosity, and an open heart," and he kickstarted his adventure in the heart of Europe.
Following his exploration of Europe and parts of Asia, Niels dedicated four immersive weeks to Laos, making it the 23rd country on his global odyssey.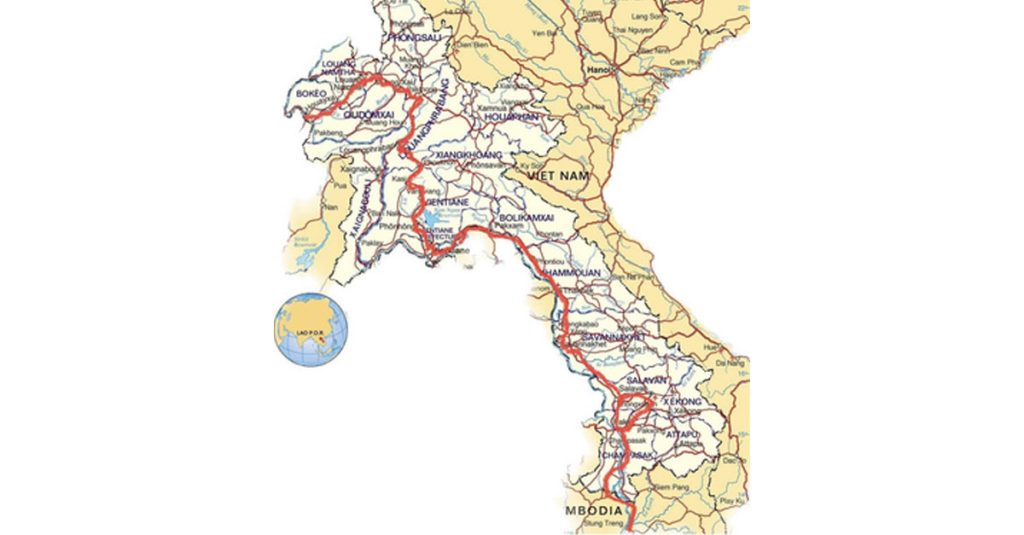 Niels' journey throughout Laos. (Photo: @MuddyBumper360)Arriving at the Lao-Thai Friendship Border No.4, which links Bokeo, Laos, and Chiang Khong, Thailand on July 23, Niels was instantly captivated by the breathtaking landscapes of northern Laos. He marveled at the emerald green mountains, meandering rivers, vast rice fields, and boundless rainforests that stretched as far as the eye could see.
Although traveling solo, Niels spent three weeks visiting northern Laos and Thailand with his wife. Together, they explored museums in Luang Prabang, resided at an Eco Lodge in Oudomxay province, and delved into the vibrant cultures of small ethnic villages, where they admired local craftsmanship.
Three days later, after saying a bittersweet goodbye to his wife, Neils had traveled all the way down to Khammouane province. He humorously mentioned that he would take a break in Khammouane province to rest his kidneys from navigating the rough roads and potholes.
"Not all stretches of the roads are good, but after driving on small rural roads in Iran, Pakistan, and India I am quite used to potholes. That's all part of the game when you're traveling in the rainy season," he said in an interview with the Laotian Times.
Following this rest, he made his way to Pakse, where he explored the picturesque Bolaven Plateau. Niels said in his Instagram caption, "The landscape of the Bolaven Plateau is stunning." He then visited the Vat Phou Temple, a historic site dedicated to Shiva, a Hindu deity later converted into a Buddhist monastery in the 13th century.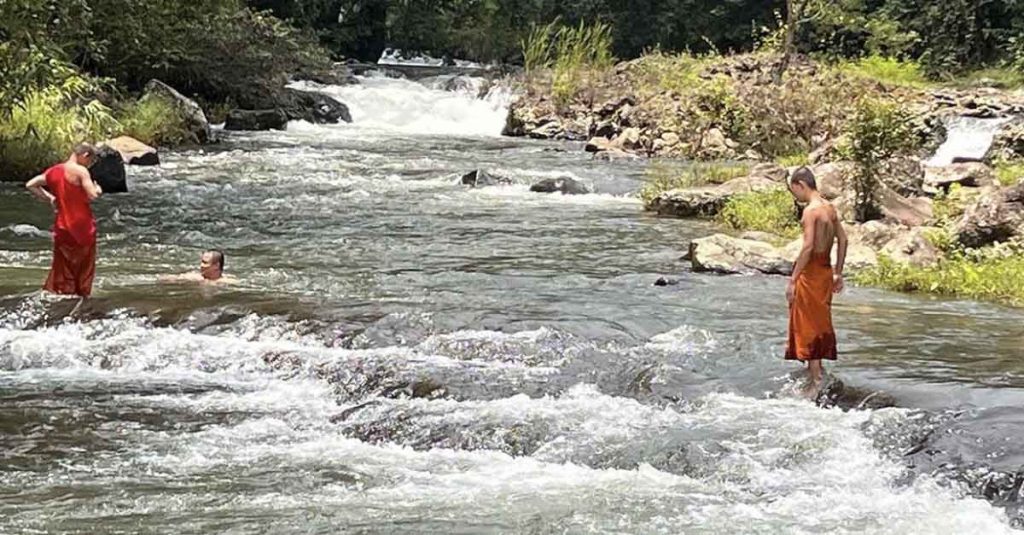 Leaving Pakse, Niels journeyed further south, concluding his adventure in Laos. Reflecting on his experience, he praised the country's beauty and the warm-hearted and down-to-earth people.
As Niels put it, "This part of Laos has an outstanding beauty. Green mountains as far as the eye can see, lush landscapes, winding rivers, rice fields, and rainforests are the main attractions." Despite the challenges, he noted, "So, Sabaidee! Laos, I will for sure leave a little piece of my heart here."
When asked to sum up his experience in Laos and his advice for fellow travelers, Niels said, "Go for it! Laos is the dream destination for the adventurous traveler who wants to experience one of the last remaining unspoiled countries in Southeast Asia. It's full of stunning nature, friendly people, and delicious food."
Niels will now venture into Cambodia, marking the end of his first leg in Asia. His subsequent journey will encompass the Americas, followed by Africa, the Middle East, and a return to Europe to complete his trip around the world.