Tag Archives:
socio-economic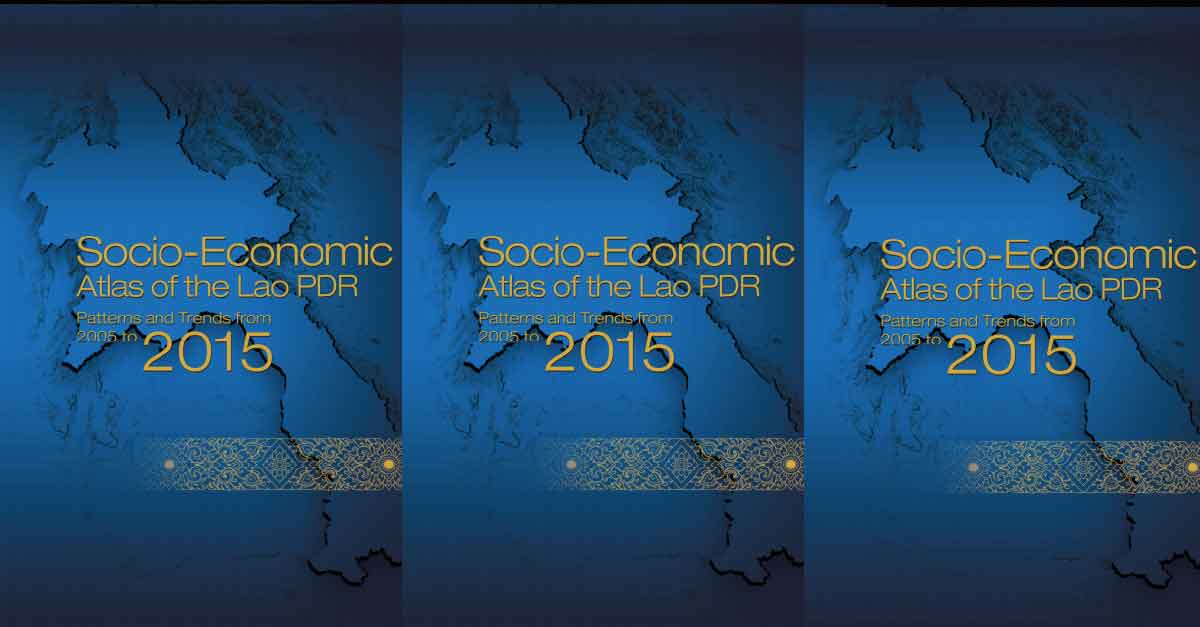 Data and analysis illustrating decade-long trends in population as illuminated by Laos' censuses have been released in the form of the Socio-Economic Atlas of the Lao PDR – Patterns and Trends from 2005 to 2015.
Undertaken in 2015, the census provides a snapshot on changing demographics between 2005 and 2010 in multiethnic Laos.
"Socio-Economic Atlas of the Lao PDR provides readers with a highly detailed, multidimensional set of insights into geographic and temporal patterns of the demographic, social, and economic characteristics of the population of the Lao PDR."
"It combines statistical data from the last two Population and Housing Censuses of 2005 and 2015 with detailed geographic information to present a wealth of new information on a large set of highly detailed thematic maps that are accompanied with descriptive texts. "
Available online without charge, its chapters deal with subjects such as Demography, Migration, Literacy and Education, Health, Ethnicity, Economic Activities, Living Conditions and Poverty.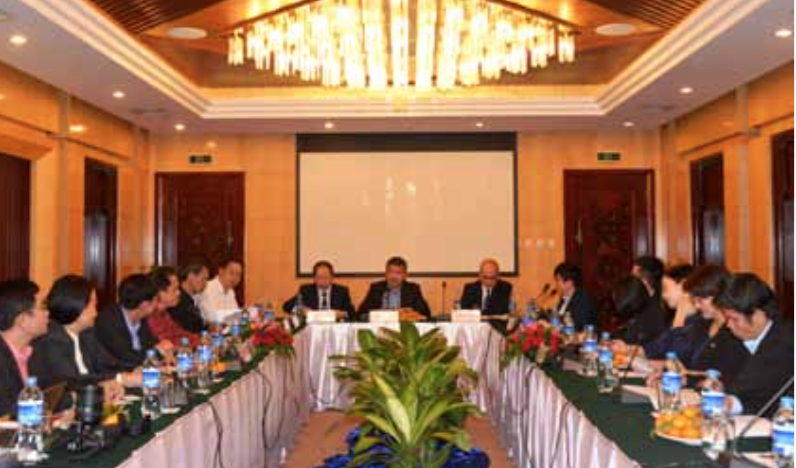 Confirmation of Laos' commitment to participate in China's One Belt, One Road' initiative will add fresh impetus to and broaden the prospects for the two countries' future cooperation.
The initiative will further improve the well-being of the Lao people and promote socio-economic development in the country as a whole.
China's One Belt, One Road initiative is highly compatible with Laos' national development strategy, said Professor of International Relations from Jinan University in Guangzhou, Dr Zhang Zhenjiang, when he and his delegation met with senior officials from Lao media organisations in Vientiane yesterday.
During the meeting, officials from the two countries exchanged views on topics concerning the One Belt, One Road' initiative, the economic situation in China and other issues of interest.
Dr Zhenjiang said the planned China-Laos railway would transform Laos from being landlocked to land-link ed.
The China-Laos railway will be the first route to connect Laos with the vast railway system in China, using Chinese technology, equipment and investment.
The project has a total investment of 40 billion Chinese yuan (about US$6 billion), 70 percent of which comes from China, while 30 percent comes from Laos.
The China-Laos railway will cover a distance of 427km and will be completed by 2021. It marks an important milestone in the socio-economic cooperation strategy of the two countries.
The project links to the One Belt, One Road' initiative of Chinese President Xi Jinping and will contribute to increased friendly relations and cooperation between Laos and China, and between C hina and Asean.
The Lao government has highlighted the significance of the railway in transforming Laos from a landlocked country to a land link and attracting more foreign investment and tourists.
The railway will also serve to boost production in Laos, both for export and to spur economic growth.
With regard to economics, China's annual GDP growth rate averaged 10 percent for 35 years from 1978 to 2013, but has now slowed to 6-7 percent.
The country's annual GDP growth rate has fallen to a level unseen since 1978 and a so-called new normal has arisen .
The metric that is most commonly used in the media to gauge China's macroeconomic movement is year-on-year GDP growth rate — meaning the percent deviation that the economy has grown this year over the same point last year.
While this metric can help to provide a picture of what is happening in China's economy, its importance has been severely overrated.
Source: Vientiane Times