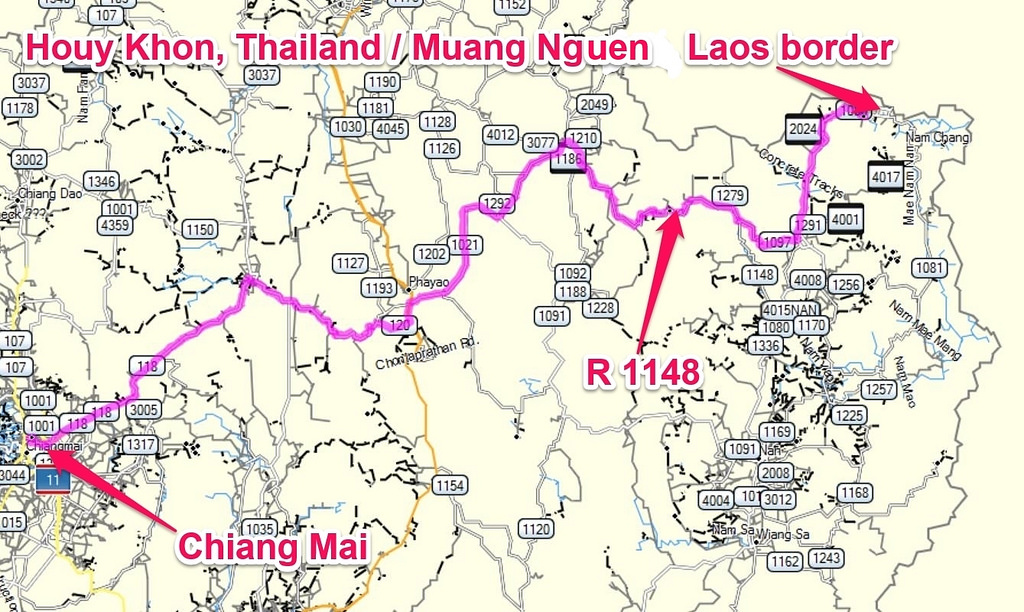 A touring caravan of bigger bikes from neighbouringThailand was recently refused entry at the Nam Ngeun-HouaiKon International border between Laos and Thailand in Xayaboury province upon arrival at the Lao side of the border.
The immigration police at Nam Nguen border checkpoint initially refused entry to the small Thai touring group because they did not have the required permission documents before they were finally allowed to pass.
Deputy Director of the Xayaboury Information, Culture and Tourism Department Mr. KhampiewPhommahane, told Vientiane Times on Tuesday that he called the provincial governor to ask him to talk with the border police and request that they allow the group to enter the country.
He said the Thai group of riders organised to tour in Laos through a local tour company. Now some tour companies, especially in LuangPrabang province, are quite concerned about complications at the Nam Ngeun border in Xayabouryprovince .
This is because most caravans for bicycles and motorbikes via this border are being arranged with local companies in neighbouringLuangPrabang, not with the authorities in Xayaboury.
"Previously, group tours of bicycles and motorcycles could pass this border and is just now that we have seen Nam Ngeun border officials not allow the touring caravans for big bikes to cross," Mr. Khampiew said.
It is only the Nam Ngeun international border in Xayaboury province where problems with big bike caravans have been reported while no problems have been reported at any other international borders.
Nowadays, the immigration police at this border are prohibiting the caravans for big bikes unless they possess permission documents from the Ministry of Public Security, Ministry of Public Works and Transport and Ministry of Information, Culture and Tourism.
However some police officers at the border checkpoint admitted they have only received such orders by word of mouth but not in writing so the situation remains unclear.
Mr. Khampiew explained that the provincial governor will soon hold a consultation meeting with relevant officials from the provincial Public Works and Transport Department and Department of Information, Culture and Tourism.
As per his suggestion, Xayaboury has three international border crossings with Thailand, so caravans of motorcycles from Thailand wanting to tour in Laos via the companies have other border crossing options.
These include the Nam Heuang-Nakaxeng International border between Laos and Thailand in the south of Xayaboury with Loei province and also the Phoudou border. However the Phoudou border is an international border only on the Lao side while the Thai side has yet to be upgraded.
The owner of one tour company in LuangPrabang province, who asked not to be named, told Vientiane Times that he will have to answer questions from his partners in Europe and tell them that the authorities are working on this problem.
In the meantime, he will advise tour groups from Thailand wishing to come to LuangPrabang province from Thailand to cross at the Nam Heuang-Nakaxeng International border, where no problems are known to have been experienced.
Source: Vientiane Times