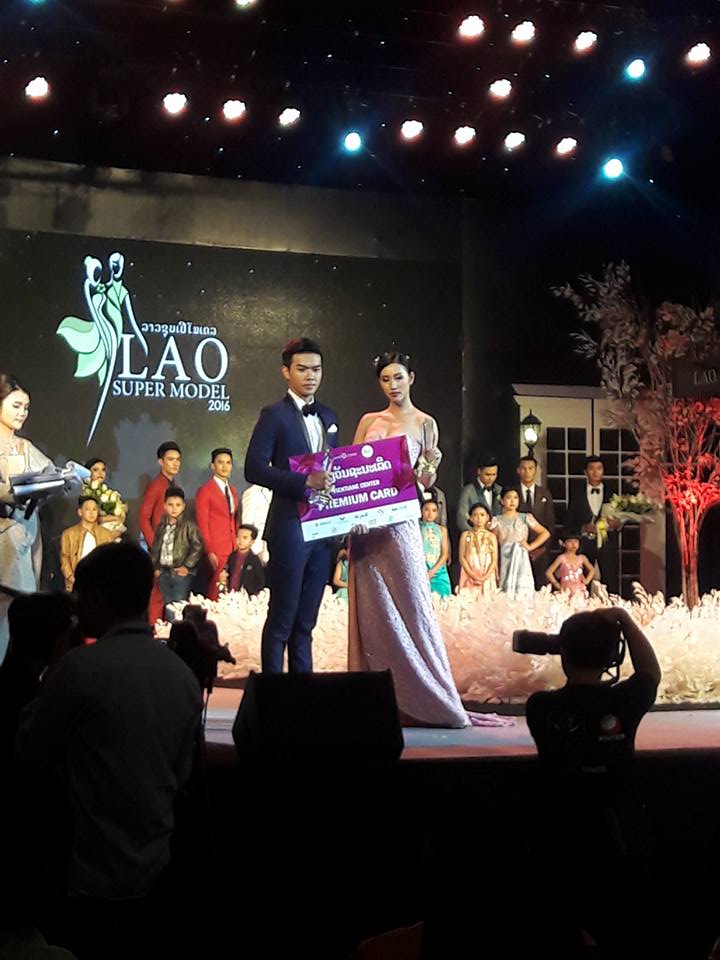 Mr Soulikhan Thakkhin and Ms Vichitta Phonvilay are the winners of Lao Super Model 2016 while Mr Aphivat Praphay and Ms Vikanda Silimanothay were selected as Kid Super Models 2016 during the contest's final round.
Mr Soulikhan Thakkhin and Ms Vichitta Phonvilay received 10 millio n kip each along with other prizes from company sponsors while Aphivat Praphay and Ms Vikanda Silimanothay each received 5 million kip.
Ms Bouphakham Siyavong and Mr Phaxay Khamphila received the titles of "Photogenic Model" with both of them also receiving 3 million kip.
Mr Palisouttho Manotham and Ms Angelina Vongxaya were named "Kid Photogenic Model" with both receiving 2 million kip.
Finally, Mr Anonsith Chounlamany and Ms Phaymany Latsabanthao each received the title of "Body Perfect" and were given 2 million kip, while Mr Xaysouliyadeth Siamnouay and Ms Souphaphone Vongchomsy won the title of "Kid Body Perfect" and each received one million kip.
Other prizes and titles of the contest such as "Upside Down", "Black and White" and "Jumping" have yet to be presented to the winning models but will be announced within the week.
Lao Super Model 2016's final round attracted many people interested in watching the fashion show's 32 contestants vie for the title.
The contest also featured performances by Lao artists such as Kop, Ola Black Eyes, G-Blood, and Fanglao Dance, among others.
The performances, the stage design, as well as the contest's campaign were all created by the contest's committee with the notion to upgrade modeling in the region closer to international standards.
Vientiane's Information, Culture and Tourism Department Director General Mr Khampadith Khemmanith said the Lao Super Model contest will continue for a third year, after the previous years have received an excellent reception from the public.
Mr Khampadith said, The Lao Super Model Project is a project that creates a new generation with a purpose to join in cooperation of the promotion of the beautiful culture of the nation and it provides a chance for young people to showcase their ability and talent on the stage.
Lao Super Model 2016 attracted more than a hundred children and young people to apply, with only 32 of those contestants joining the contest's final round on stage.
Officials from related ministries as well as a local audience joined the contest in hopes to catch a glimpse of the newest rising stars in Lao entertainment.
Source: Vientiane Times