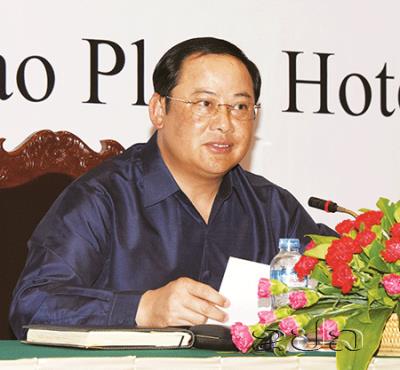 Currently, land administration and land allocations are still confusing and being ineffectively implemented across the country, according to the Deputy Prime Minister, Mr. Sonexay Siphandone.However, the government has made and amended regulations on land administration, policy on land allocations, and issued land deeds to local people, he said at the workshop.

The workshop on the draft national land policy, chaired by Deputy Prime Minister Mr. Sonexay Siphandone, was held on Aug 23 in Vientiane Capital and was attended by relevant officials.
The draft national land policy will serve as a necessary reference for drafting regulations related to land resources in line with the requirement of land management, he said.
He urged participants to pay attention to brainstorming the draft national land policy before submitting it to the government's monthly meeting to be held on Aug 26, and to the upcoming session of the National Assembly meeting which will be held in October.
Source: KPL