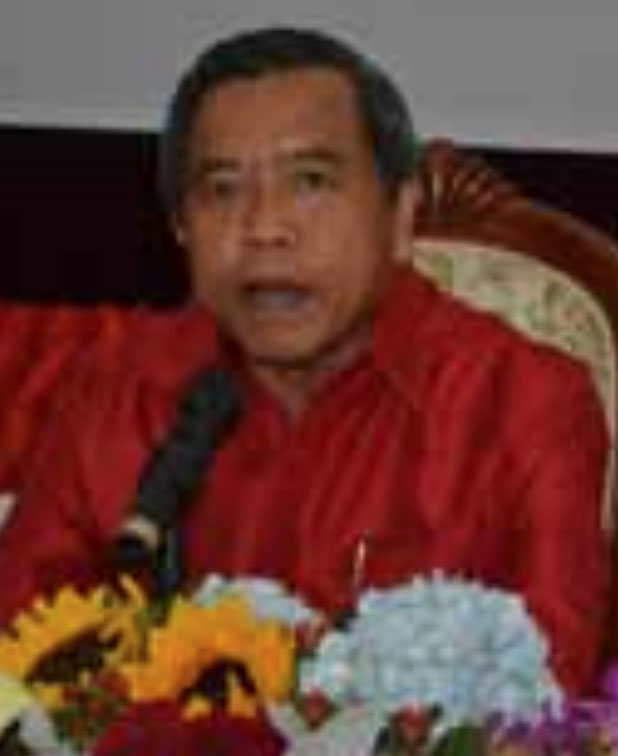 The Ministry of Information, Culture and Tourism has presented certificates of honour to more than 30 companies, organisations, hotels, restaurants, banking and education institutes who sponsored the recent 7th ASEAN Quiz.
The certificate handover ceremony took place last Friday, chaired by Deputy Minister of Information, Culture and Tourism, Mr. Savankhone Razmountry, who was also chairman of the 7th ASEAN Quiz organising committee.
Speaking at the ceremony, Mr. Savankhone said the ASEAN Quiz has been held over ten years, assisting socio-economic development and especially people's knowledge on ASEAN.
He thanked society and particularly the business sector for sponsoring the recent 7th ASEAN Quiz, saying it showed that they deeply understand about social activities. Mr. Savankhone said that Laos celebrates cultural festivals every month in a year but that the country needs to organise educational festivals as well.
In the meantime, the deputy minister also called on society and the business sector to contribute more to other social activities as is done in other developed countries which give importance to social activities.
In the outcome of the 7th ASEAN Quiz, the Lao team won first place in the regional level competition after beating nine other ASEAN countries' teams.
The second placed team came from the Philippines, while the Thai team took third place.
Representing the Lao team were Ms Antika Xayaphone, Ms Sirisopha Sithiphone and Mr. Chanchaleun Rasphone from secondary schools in Champassak, Vientiane and Savannakhet respectively.
The ASEAN Quiz is one of the activities of the ASEAN Socio-Cultural Community. It was initiated by the ASEAN Committee for Culture and Information (ASEAN COCI) and has been a test on ASEAN knowledge participated in by students of state and private secondary schools of the ten ASEAN member countries.
The project is aimed at campaigning, disseminating and promoting the spirit of contest for friendship and solidarity among ASEAN youths, according to organisers.
Launched in 2002, the ASEAN Quiz has now been recognised as an effective vehicle not only in the promotion of ASEAN awareness but also in bringing about opportunities for the ASEAN youth to develop friendships and gain a deeper understanding and appreciation of ASEAN.
Source: Vientiane Times