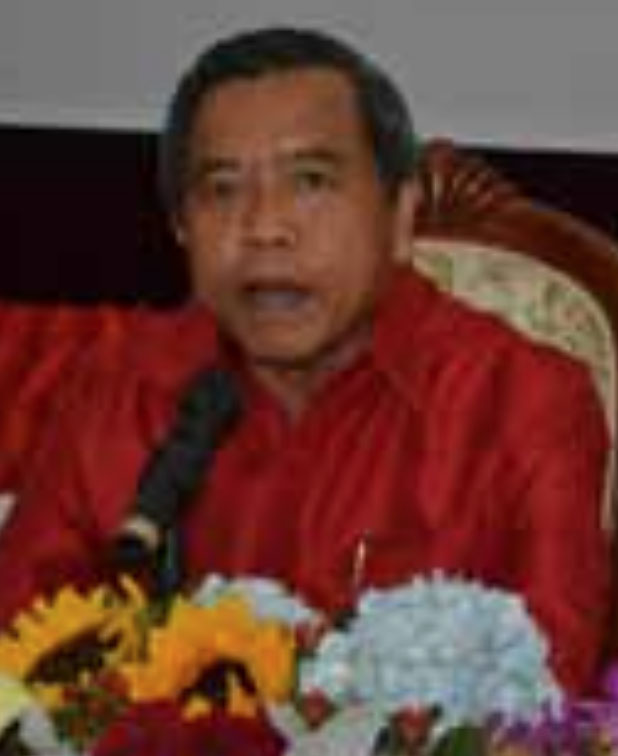 The Ministry of Science and Technology held a joint press conference on Friday to announce the programme for Lao TeCHMART next month, which aims to promote advanced and modern technologies steming from achievements in domestic technological research.Speaking at the press conference, Minister of Science and Technology, Prof. Dr Boviengkham Vongdara said the importance of the Lao TeCHMART technology fair is that it will allow Lao producers and service providers to study new technologies and apply them in their production to make Lao products more competitive on both the domestic and overseas markets.
Prof. Dr Boviengkham said the Lao TeCHMART will be placing emphasis on products which use modern technology in accordance with the main goals in the prioritised production sectors and exhibiting new technology from overseas in fields such as biotechnology, ICT, alternative energy and new materials, architecture and engineering, medicine, transportation, food and beverage processing, and electricity and electronics, along with hi-tech products and innovation, human resource development, and so forth.
This event will be held with cooperation from many state and private sector bodies, such as the Ministry of Industry and Commerce, the National Convention Centre, the Lao World Group (Lao-ITeCC) and business operators, domestic companies, and BBQ Global Connection, Federation of Shenzhen Industries, the OBOR Development Centre of the China Investment Forum, and the Finance Centre for South- South Cooperation from abroad, he said.
Prof. Dr Boviengkham noted "I am confident that this exhibition will act as a stage for cooperation over research and for cooperation in investment into science and technology between the state and private sectors, research institutes, universities, and domestic and overseas businesses and business operators with a focus on strengthening scientific and technological progress for socio- economic development and the gradual transformation of the country towards industrialisation and modernisation so as to tackle and reduce poverty among the multiethnic Lao people."
The first Lao TeCHMART was held in 2014, with ever greater numbers of domestic and overseas research and development institutes, universities, and private sector entities seeking to participate as it grows.
There are also many associated activities, such as the holding of a conference for cooperation in science and technology between research institutes, manufacturers, service providers, and businesses in the Lao PDR to open up opportunities to meet with partners in the field of science and technology.
Furthermore, participants will be able to meet and exchange information, discuss their achievements in their research, and present technologies to be built into projects in the future.
Source: Vientiane Times