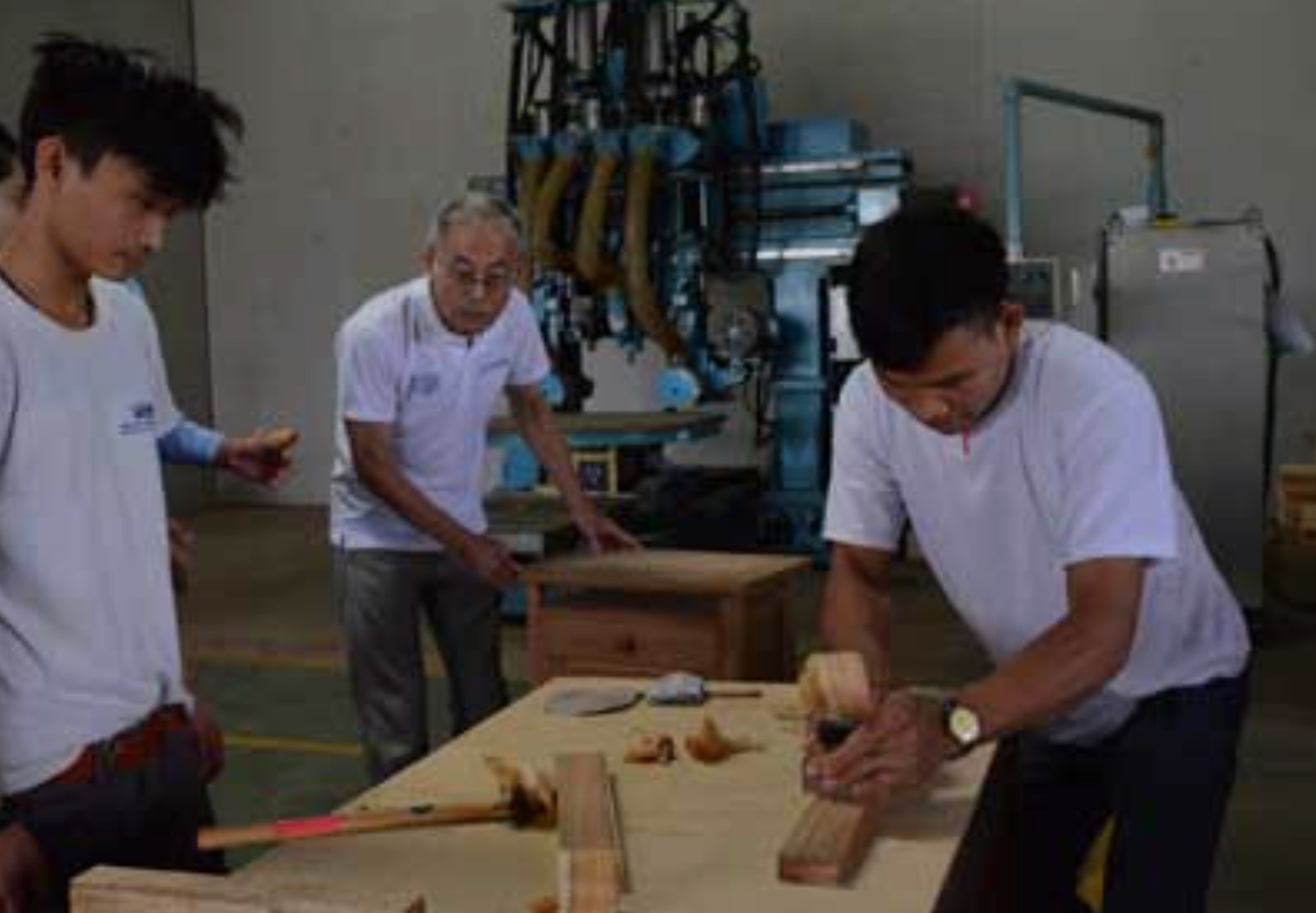 Two trainees at the Vetsaphong Skills Development and Testing Centre are ready to represent Laos at the 11th ASEAN Skills Competition, which will be held from September 19-29 in Kuala Lumpur, Malaysia.
The students are Mr Lee Vang, 17, and Mr Sy Sypaseuth, 21, who are both training in wood processing under the Project for Developing Human Resources in the Wood Processing Industry.
The project is funded by Okawa City in Japan through the Okawa Chamber of Commerce and Industry and NGO Quatro at a cost of US$600,000.
The project began in 2015 and will end in March next year, aiming to build skills in the wood processing industry.
Director of the Vetsaphong Skill Development and Testing Centre, Mr. Yothin Vetsaphong, said this was the first time the centre would send students to the ASEAN Skills Competition.
He explained that prior to competing Mr Lee and Mr Sy underwent two weeks of training in Japan and are now ready to take part after working hard in preparation for the competition.
Mr. Yothin was confident they would both be in the running for prizes at the event.
According to the official website of the ASEAN Skills Competition (ASC), the biennial event takes place every two years. It is the biggest vocational education and skills excellence event in ASEAN and truly reflects global industry.
The competitors represent the best of their peers and are selected from skills competitions in ASEAN member countries.
They demonstrate their technical abilities both individually and collectively to execute specific tasks for which they study or perform in their workplace.
One of the main legacies of the ASEAN Skills Competitions is to give visibility and importance to professional education, as one of the true tools of socio-economic transformation.
The competition also provides leaders in industry, government and education with the opportunity to exchange information and best practices regarding industry and professional education.
New ideas and processes inspire school-aged youth to dedicate themselves to technical and technological careers and towards to a better future.
The ASC was initiated in 1993 at the ILO/APSDEP meeting in Japan, where it was agreed that there would be a biennial skill competition among ASEAN member countries.
Such competitions serve to promote and upgrade skill standards in the region and consequently to the international level, and are organised on a cost-sharing basis. To date there are 10 participating countries and 21 skill areas.
The objectives of the competition are to promote the development of quality vocational and technical skills and work values among the youth and skilled workers, foster technical cooperation in vocational/technical education and training between member countries, encourage close cooperation among government, industries, employers, and workers' organisations and vocational training institutes.
Source: Vientiane Times