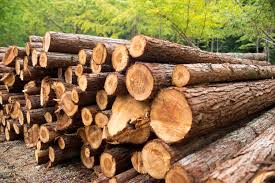 The prime minister has advised dragon fruit grower Hoang Anh Gia Lai Group, which operates a plantation in Attapeu province, not to use timber including dead wood as supports in the cultivation of the crop.
Prime Minister Thongloun Sisoulith gave the advice to the company while visiting the dragon fruit farm in Attapeu from October 15-16.
Mr. Thongloun also met with crop growers, livestock and fishery breeders, and businesspeople to promote commercial agriculture production, and discussed operations at Attapeu International Airport with relevant officials.
An anonymous provincial official told Vientiane Times on Tuesday the province will advise the Hoang Anh Gia Lai Group to use concrete posts to grow its dragon fruit after the prime minister advised them not to use wood.
The company began planting the fruit on a 500 hectare site in the middle of this year.
"We instructed each of the province's districts to use concrete posts on dragon fruit farms after the prime minister issued Order No. 15 on May 13 banning the export of unfinished wood products," the official said.
Smaller pieces of timber, particularly dead or salvaged wood, is often collected by villagers from woods near rice fields to build fences, with scrap wood also used as fuel for cooking and heating.
The company sought permission from the provincial Administration Office to use this kind of wood to make supports for the cultivation of dragon fruit and has been buying dead wood from local people.
In its proposal to the provincial Administration Office, the company pointed out that locally collected wood was much cheaper than using concrete posts.
According to the Forestry Department of the Ministry of Agriculture and Forestry, the government has prohibited the logging of dead trees in forest areas for several years to prevent timber from being illegally harvested.
Many trees die each year, some due to old age, in forests, or on riversides and by the sides of reservoirs.
In the past, scores of logging trucks could be seen on roads every day in some parts of the country, prompting concerns that Laos' forests may soon be stripped of all big trees. But now many trucks seem to have disappeared from the roads.
The government planned to increase forest cover nationwide to 65 percent of the land surface area by 2015 and to 70 percent by 2020.
Source: Vientiane Times