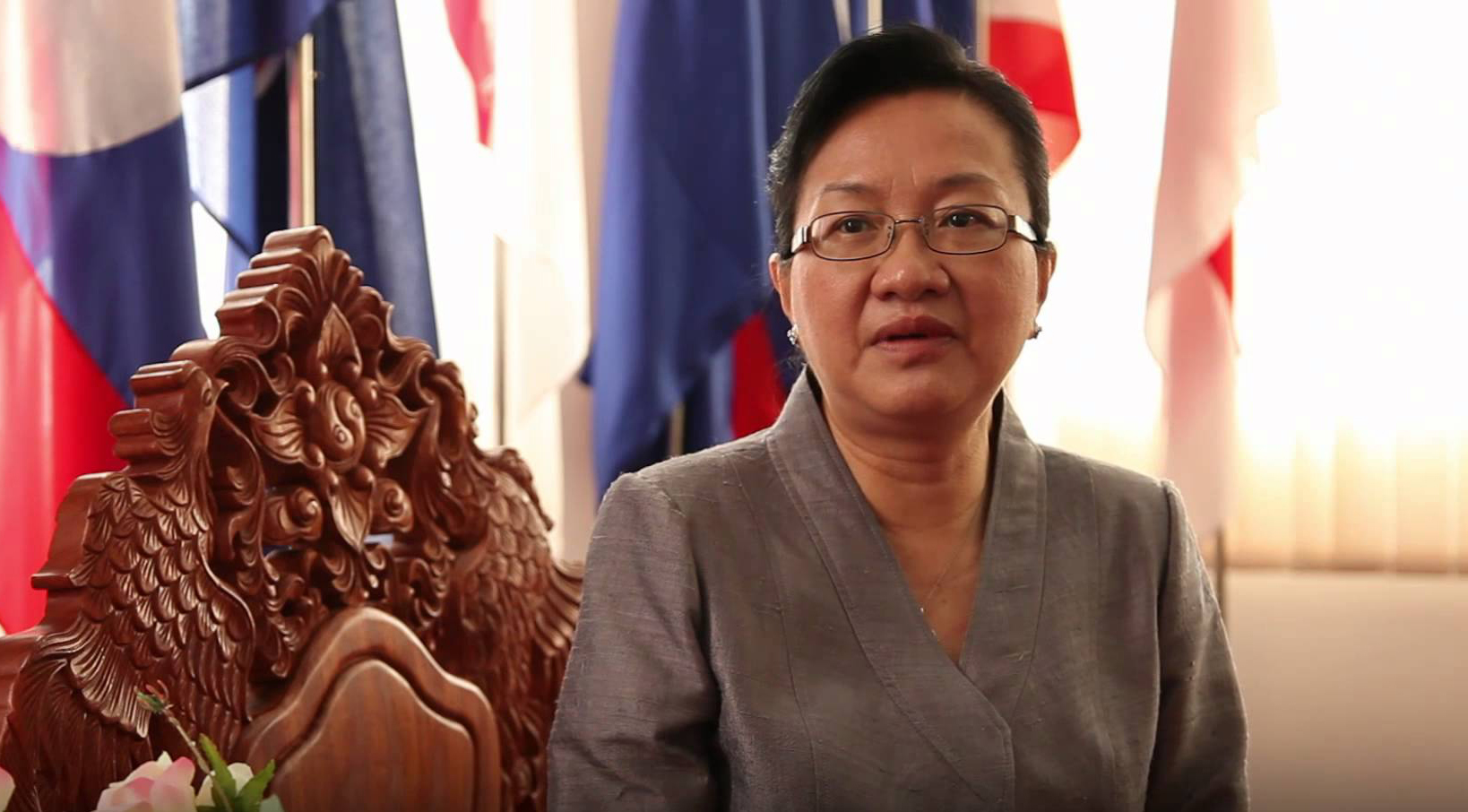 Public and private sectors, and Trade for Development partners have discussed measures to improve the facilitation of trade and the investment attractiveness of Laos.

The 10th Trade Private Sector Working Group Meeting – the main policy dialogue platform between the government and development partners took place in Vientiane Capital on Oct 20.
Participants of the meeting exchanged broad views on progress and challenges in two important areas of the business climate in Laos.
The first session of the meeting reviewed the progress of trade facilitation, including the implementation of the National Trade Facilitation Agenda, non-tariff measures' review and rationalization, effectiveness and efficiency of customs clearance at the borders.  The second session was devoted to discussions on investment opportunities in the Lao services sector and key private sector concerns about the ongoing process of revising the Investment Promotion Law.
The meeting was co-chaired by Minister of Industry and Commerce Khemmany Pholsena, the European Union Ambassador Leo Faber, and the German Ambassador to the Lao PDR Michael Grau.
 The meeting attracted more than 100 participants from line ministries, development partners, and the private sector.
Speaking at the meeting, Mrs. Khemmani emphasized that "Trade facilitation and the investment framework are key elements of our national economic diversification and economic integration strategy as well as key building blocks of the AEC Blueprint 2025 and one of the key priority deliverables of Lao PDR's ASEAN chairmanship. As a small, land-locked and resource-dependent country, the Lao PDR's economic growth prospects are directly linked to its ability to integrate with the regional and global economy".
 Mr. Leo Faber stated that "The EU's policy towards the Lao PDR and the ASEAN region is to foster regional integration of all ASEAN members on the expectation that this will pave the way for a Region-to-Region EU-ASEAN FTA. Due to its LDC status, the Lao PDR currently still benefits from the Everything But Arms (EBA) initiative of the EU, which grants products originating in Lao PDR full access to markets in the EU".  The ambassador concluded his remarks by committing to continue the EU's support in increasing trade integration and the diversification of the Lao economy.
During the meeting, the representatives from related departments and the business community reached broad consensus on the need to take concrete actions to address specific constraints in the area of cross border trade, the overall investment regime to promote competition, and widening access to quality services.
The Minister of Industry of Commerce expressed her gratitude to all of the development partners for their support to the trade and private sector development agenda in Laos and called on all relevant agencies to take concrete actions to enhance the competitiveness of Lao enterprises through reducing trading costs, policy uncertainties, and regulatory compliance costs for businesses.
Source: KPL