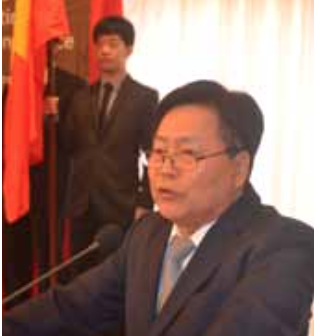 Health experts from Laos and ASEAN member countries met in Vientiane on Sunday for the 9th Annual Lao Ophthalmologist Conference to discuss the latest developments in ophthalmology in the efforttoraiseLaos'treatment standards to international levels.
The participants discussed advanced techniques and modern treatment methods in order to bring better vision to their patients.
The meeting was not only an exchange of ideas, but also included the strengthening of assistance programmes between the participating countries, a health official said.
Speaking at the opening ceremony, Minister of Health, associate Prof. Dr Bounkong Syhavong, said such meetings are an important manner for ASEAN member states to develop and build the ASEAN medical community.
He noted, "I would like to express my thanks to all the speakers from ASEAN member countries, organisers,
technical officers and other relevant persons, who devoted their efforts to organising this meeting."
"We strongly believe the result of this meeting will highly benefit our people by improving ophthalmological services through higher quality of treatment and technical innovation", he said.
The President of the Lao Ophthalmological Society, Dr Vithoune Visonnavong, said, "We had the opportunity to meet well known ophthalmological experts from many countries around the ASEAN region who are willing to assist us in bettering our treatment programmes".
"We also wish to invite all national and international organisations who are interested in the field of ophthalmology in ASEAN to join in this important congress," he continued.
"The convention is not only dedicated to furthering participants' academic knowledge, but is a centre of opportunity to meet other ophthalmologists from different organisations from ASEAN countries," he added.
Cataracts are a challenging issue in Laos as many people have difficulty accessing treatment for the disease. Other issues like glaucoma continue to present challenges for doctors because practise standards are not up to par with international levels, making treatment more difficult. Through meetings like the Annual Lao Ophthalmologist Conference, the latest developments and treatments can be shared by global experts with Lao doctors, who can use their new found knowledge to better treat their patients.
Source: Vientiane Times