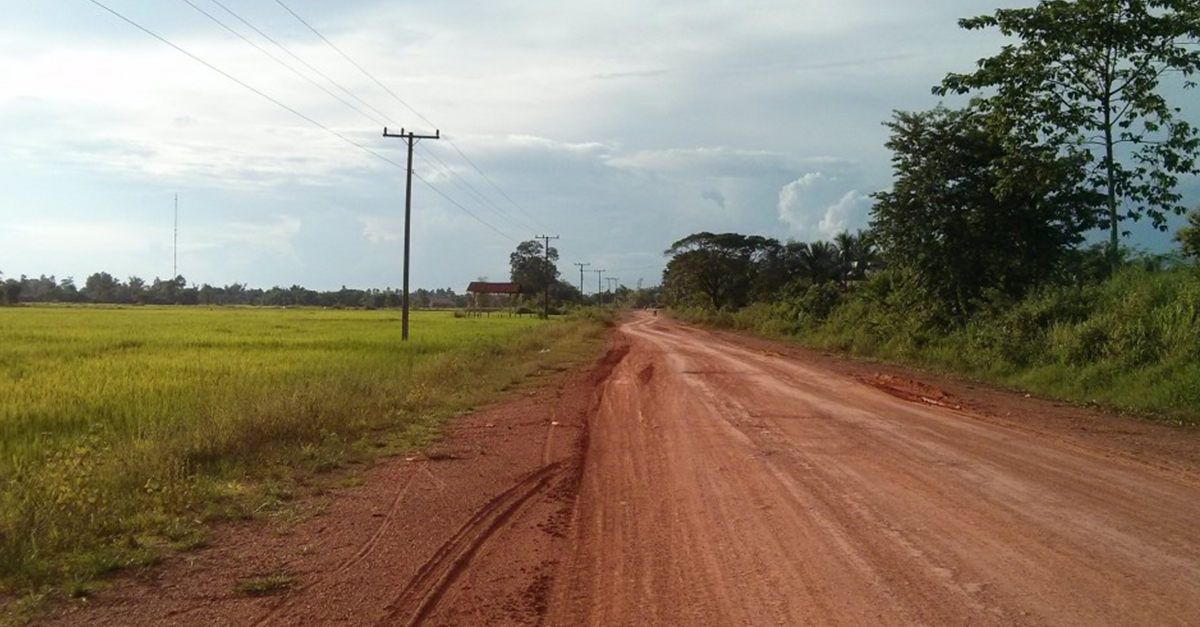 Despite limited funding, Laos has been doing its best to develop and improve most of the regional transport infrastructure that passes through the country.
This was the message delivered by Deputy Minister of Public Works and Transport, Dr Santisouk Simmalavong, when speaking at the third session of the United Nations Economic and Social Commission for Asia and the Pacific (UNESCAP) Transport Conference in Moscow, Russia, recently.
However, we are now facing many challenges such as balancing the construction of new roads against the maintenance of existing ones on a tight budget, he said.
One of the government's goals in upgrading its road network is to encourage the participation of the private sector in the form of Public-Private Partnerships in developing the logistics and transport sector.
Another objective is to upgrade prioritised Asean Highways (AH) in Laos to at least Class III of Asean standards. There are now eight Asean Highways in Laos, with a total length of 2,860 km. Of these, only two roads meet Class III standards: AH3 (Road No. 3) and AH16 (Road No. 9).
The government would also like to include a disaster resilience factor in the construction of new roads, taking into account global warming and climate change.
Dr Santisouk also referred to some of the development initiatives suggested under the theme of Turning Vision into Reality for a Dynamic ASEAN Community, as follows.
ASEAN recalls the importance of individual and collective efforts to achieve the twin goals of implementing the UN 2030 Agenda for Sustainable Development and attaining the Sustainable Development Goals, and of realising the ASEAN Community Vision 2025 and its Blueprints, to help ensure that no one is left behind.
ASEAN recognises the importance of dialogue and cooperation between ASEAN and the UN in moving forward work to enhance complementarities between the UN 2030 Agenda for Sustainable Development and the ASEAN Community Vision 2025, as reflected in the ASEAN-UN Plan of Action 2016-2020.
The ministers looked forward to further developing concrete activities with the UN, including UNESCAP and other relevant UN agencies, on the basis of mutual benefit.
In addition, ASEAN underscored the importance of sharing experiences and best practices of the ASEAN Community and noted with appreciation the readiness of UNESCAP to work with ASEAN and ASEAN Member States, and the international community, in the area of sustainable development and community-building, including through the Asia-Pacific Forum on Sustainable Development.
On behalf of Laos as the sole landlocked and least developed country in both ASEAN and the GMS region, Dr Santisouk said he wanted to share some of Laos' experiences and policies on transport and logistics that had been adopted and implemented in recent years.
The government has set a policy to transform the country from being landlocked to land-linked by providing transit transport services for subregional and regional connectivity and integration.
Laos is a party to UNESCAP's Intergovernmental Agreement on Asian Highways, Trans-Asian Railways and Dry Ports.
Source: Vientiane Times