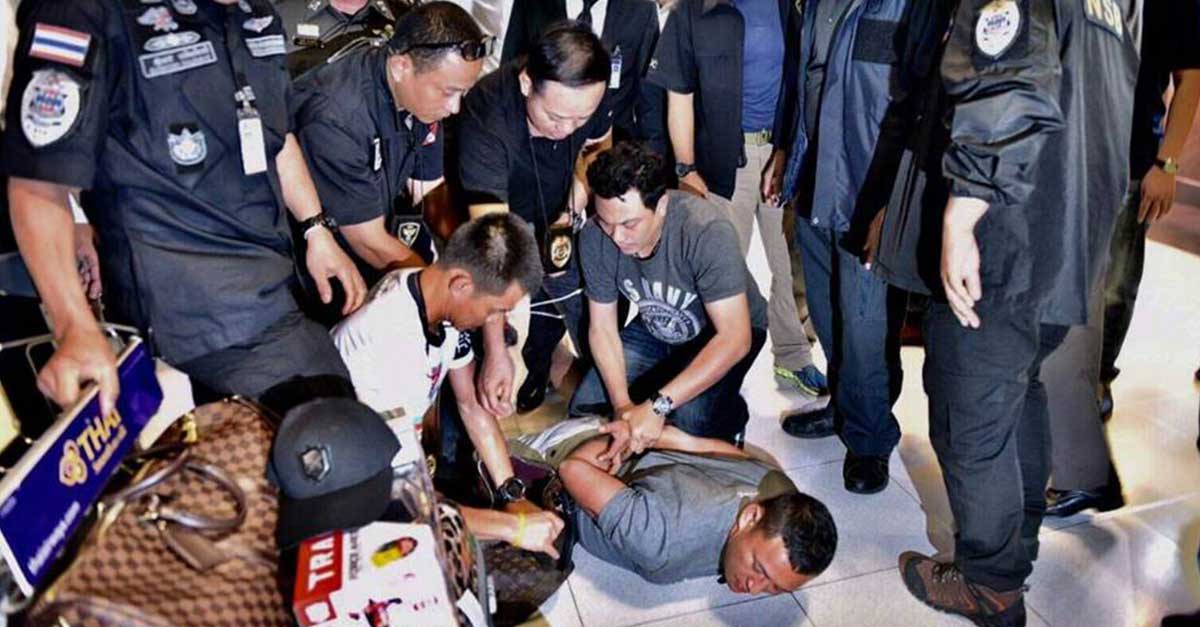 The Thai Office of Narcotics Control has released further details of its recent operation to capture wanted suspects and seize the assets of the Xaysana drug ring. Mr Xaysana Keophimpa was the leader of a drug ring known to be trafficking narcotics throughout ASEAN.
The office will now trace the various links of the network, as well as its participants, and deliver information to the Anti-Money Laundering Office, the military, and relevant government bodies.
Of the nine suspects involved, only four have been arrested:
Xayxana Keophimpa, aged 42, Lao national, arrested at Suvarnabhumi International Airport
Chumporn Phanomphrai, aged 42, Thai national, arrested in Ban Dung, Udon Thani
Poon Charint, aged 53, Thai national, arrested in Ban Dung, Udon Thani
Oythip Panyarak, aged 28, Thai national, arrested in Chonburi
Authorities have also seized 74 items, including 2 residences, 14 land titles, 14 luxury cars, 11 motorbikes, 2 farm vehicles, 29 bank accounts, gold jewelry and cash in US Dollars and Thai Baht equaling 1.5 million baht; the total cache is valued at roughly 100 million baht.
Thai officials have been working with their Lao counterparts to bring down the Xaysana drug ring and have discovered that there are another three networks involved. Lao authorities will search multiple locations in order to trace criminal assets.
Authorities are searching especially in Khammouane province where Mr Xaysana maintains numerous businesses and assets including a lumber mill, a hotel, sports cars, and it is thought that he even has a gold mine operation. These assets were mostly acquired through the sale of narcotics in Laos.
When he traveled to Thailand, Xaysana often stayed in luxury hotels. This trip to Thailand is suspected to be a meeting with clients in his network, similar to a previous party in Nakorn Ratchasima that was thrown for his drug network. Other people in the Xaysana drug ring are expected to number in the hundreds, and suspected to be linked to international mafia groups.
As for the other 5 suspects still at large:
Ratchasak Chamnankul, Thai national
Wanchai Phuphanrat, Thai national
Jiraporn Wongsaenkham, Thai national
Krairaj Suphap, Thai national
Chansy Thitsim, Lao national
More news to follow.
Here's a Feb 9 update on the case.