Lao Drug Lord Xaysana Keopimpha Arrested at Suvarnabhumi Airport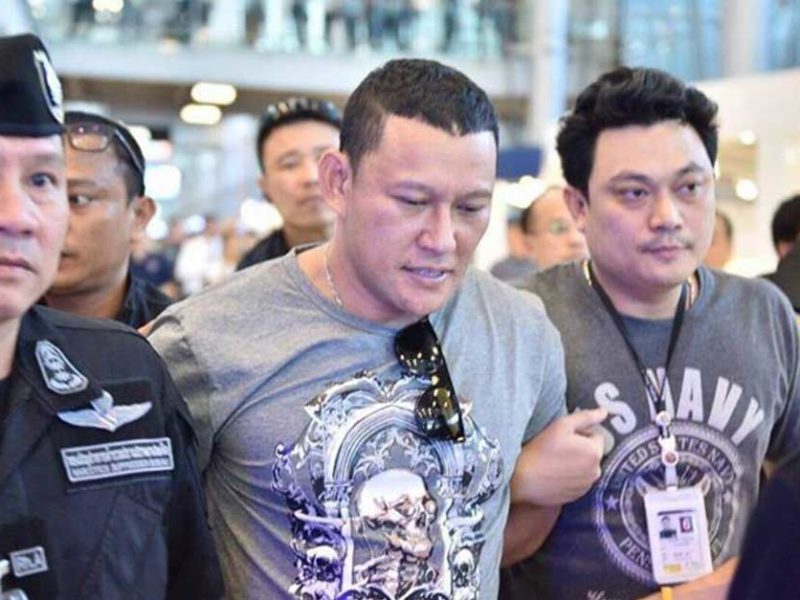 A Lao drug lord has finally been apprehended by Thai authorities after a five-year operation.
Thai police arrested the alleged Lao drug lord and three compatriots at Suvarnabhumi airport last night.
Mr Xaysana Keopimpha, 41, alongside a man and two women whose names are yet to be released, were arrested outside the arrivals terminal when returning from Phuket. The arrest took place at about 5pm in an operation that involved over 100 anti-narcotics officers.
[Not a valid template]
Pol Lt Gen Sommai Kongwisaisook, commander of the Narcotics Suppression Bureau, said Mr Xaysana had never been arrested for drug-related offences before, despite being a known drug trader. This time, investigators were able to piece together enough evidence linking Xaysana to major offences in order to make the arrest.
"These people are responsible for the deaths of so many of our children." Said Pol Lt Gen Sommai. "We have already arrested 50 individuals working under Mr Xaysana's network over the last five years. They have smuggled over five million ya ba (methamphetamine) tablets into Thailand from Laos," he went on.
Read more about seized assets of the accused.
A video clip of Lao drug lord Xaysana Keopimpha's arrest can be viewed below:
Images: Tholakhong
Here's a Feb 9th update on the Xaysana case.