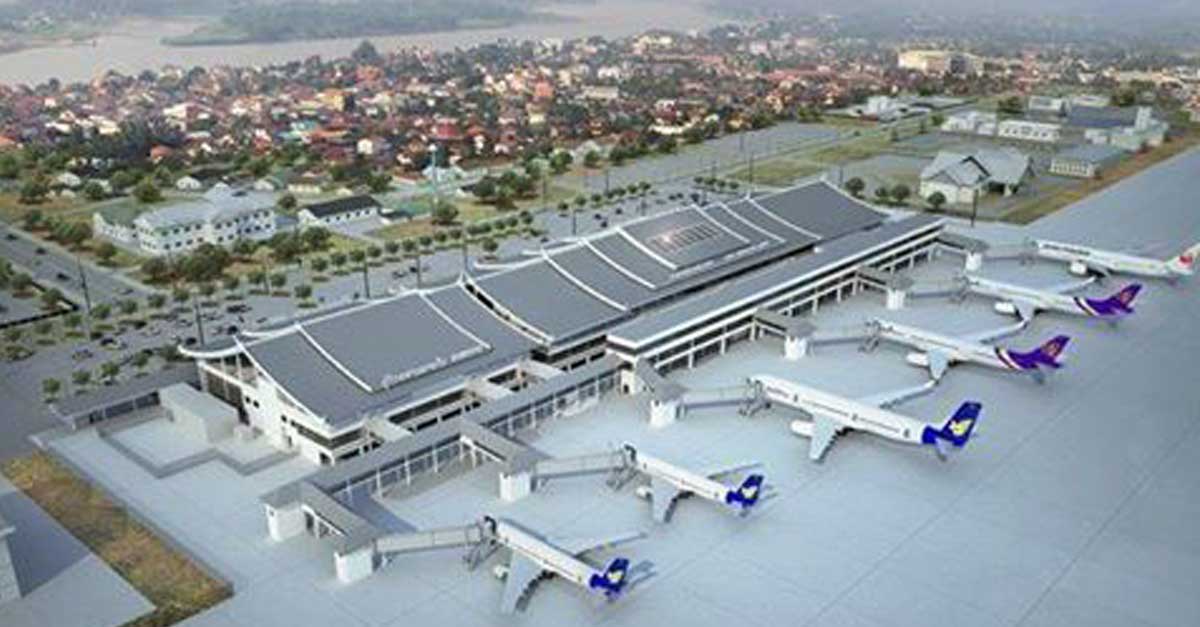 The 50 year old domestic terminal at Wattay International Airport is to undergo major renovations that will help the airport cope with increasing passenger numbers.
As part of an assistance loan provided by the Japan International Cooperation Agency (JICA), the domestic terminal will be fully renovated and redesigned to meet demands and safety standards.
Estimates place the number of passengers making use of the domestic terminal at up to 2 million people by 2023.
"In order to renovate a deteriorated domestic terminal that was constructed 50 years ago, its passenger service has relocated to a temporary terminal built in October 2016," according to a JICA press release.
The project is also aimed at ensuring customer convenience and safety. The old terminal was severely dilapidated, raising concerns.
Ground was broken for the new terminal in December 2015, and the JICA project was initiated in close cooperation with officials from the Department of Civil Aviation, Ministry of Public Works and Transport. The project is expected to be completed at the beginning of 2018.
The domestic terminal renovations have made good progress according to a JICA report, without any disruption of regular airport operations.
Structural work including foundations and pillars has been carried out on the west side of the international terminal, with piling works carried out on the east side for structural support. The west side of the terminal is expected to open as early as August this year, with the west side to follow in December.
The project is making use of the latest Japanese construction techniques, and will implement modern Japanese waste treatment facilities. The project hopes to utilize the limited terminal area more efficiently.
The "Expanded Partnership for Quality Infrastructure" was announced at the G7 Iseshima Summit 2016 in Japan. This project embodies the initiative in Wattay International Airport as the face of Vientiane Capital.
Prime Minister Abe and Prime Minister Thongloun also jointly announced the "Japan–Lao PDR Joint Development Cooperation Plan," which aims to graduate the Lao PDR from its Least Developed Country status, at the ASEAN Summit last year.
This project is a key factor in strengthening air transportation connectivity, which constitutes one of the essential pillars in the plan, and is also one of the significant Japanese contributions to achieving the further economic development of the Lao PDR.