The International Finance Corporation (IFC), a member of the World Bank Group, will lend US$ 2 million to property developer Aanandi Lao Ltd for the construction of a multi-level serviced apartment building.
The apartment building, or condominium, will be located along the bank of the Mekong River in Vientiane Capital. The condominium will provide quality housing and facilities for a growing number of foreign and domestic investors that demand international standards.
The Aanandi Riverview apartments will be comprised of 76 service apartment units. Construction will take 24 months, and the apartments are expected to open in 2020.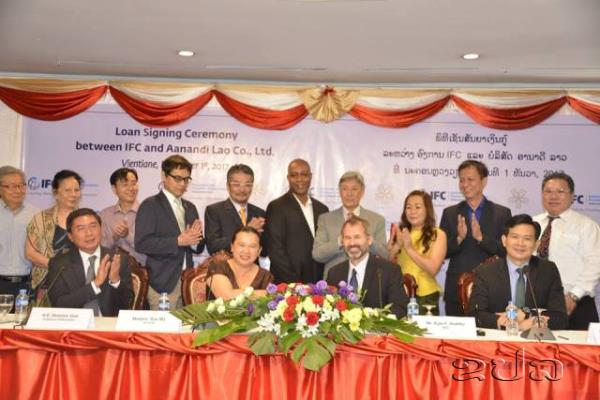 "We greatly appreciate IFC's long-term financing commitment and it is aligned to our group's long-term vision to raise Laos real estate market to an international playing level," said Sue Ma, Business Development Director, Aanandi Group.
"Furthermore, with IFC's and our Japanese partner, Toshihiko Muneyoshi, it will add creditability and bring in global knowledge as well as technical and industry expertise to this project that prepares us for more future housing projects in the Lao PDR."
The project will generate employment for Lao workers, offering training programmes to employees, and drawing from the local labor pool. The project also aims to support local suppliers by sourcing Lao materials.
IFC will offer its support to Aanandi in terms of adoption of international best practices, and undertaking environmental and social impact assessments.
This apartment building will comply with IFC green building standards, in hopes of reducing energy, water, and materials consumption by 20 percent.
"With the construction of one of the first international standard serviced apartment complexes in Vientiane, the project demonstrates the potential for growth in the sector – at this standard level -helping to make a market for future similar projects and enhancing the competitiveness of the Lao PDR as an investment destination," said Kyle Kelhofer, IFC Country Manager for the Lao PDR, Cambodia and Vietnam.