Two Lao citizens were detained while they allegedly tried to smuggle 98 million baht in cash into Thailand through the Vientiane-Nongkhai border a few days ago.
Soubanh Thiasiri (aged 30) and his younger brother, Khambone Thiaisiri (aged 24) were caught hiding the cash in their Lao license plated Toyota Landcruiser.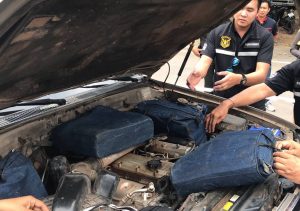 The Thiasiri brothers confessed to the Thai authorities that they had been operating a foreign exchange business in Laos and that they had taken USD$2.5 million into Thailand to exchange for Thai baht. They stated that their rationale had been to circumvent foreign exchange restrictions put in place by the BOL (Bank of Laos – central bank of Laos). It is currently illegal to bring more than USD $10,000 out of Laos and also illegal to take more than 450,000 baht out of Thailand without proper customs documentation (according to the Thai Finance Ministry).
Inside the vehicle, authorities found several milk cartons containing stacks of 1,000-baht banknotes which were covered with milk packs. On closer inspection, they found a large amount of money hidden throughout the vehicle's structure including the car engine. The vehicle and cash have been confiscated.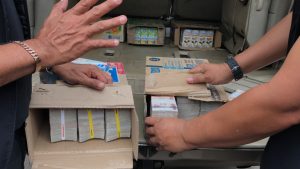 Chief of the Nong Khai Customs House, Nimit Sengamphay said that the arrest was made after officials received an anonymous tip that the money would be smuggled in.
Officials are currently not convinced by the alleged smugglers excuse of running a foreign currency exchange business and pledged that they would investigate further.
A lawyer representing the brothers has officially pleaded no-contest and has offered to surrender to the authorities the total amount found in the vehicle. The Thai authorities accepted the offer as bail money but would not let the two leave Thailand until further investigations have been conducted.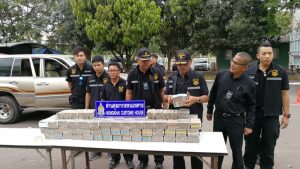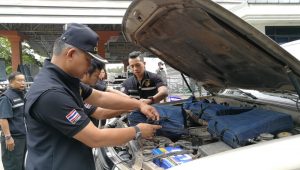 Source: Bangkok Post, The Nation
Photos credit: The Nation, Bangkok Post, FB Page EJAN2016