On the 17th of February, the annual Elephant Festival was launched in Sayaboury with the presences of President Bounyang Vorachit, Governor Phongsavanh Sitthavong, ministers of relevant ministries, distinguished guests, and local and foreign visitors.
"The celebration of this annual Elephant Festival is one of the most celebrated events in Laos. This festival aims to promote the conservation and promotion of the fine traditions that represent the lifestyle of the multi-ethnic people who have built a strong bond with elephants," said Sayaboury Deputy Governor Yanyong Sipaseuth.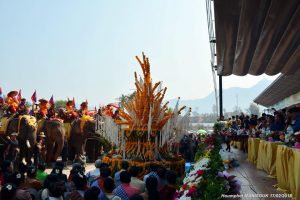 This year, the festival has drawn 69 elephants and featured a parade marched by more than 1,600 people of various ethnic groups across 11 districts in the northwestern province.
The weeklong event features several interesting activities such as elephant talent shows, elephant baci ceremony, elephant riding, among others.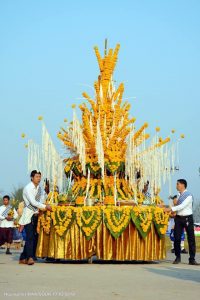 The Elephant Festival will last through Feb 22.
Source: KPL