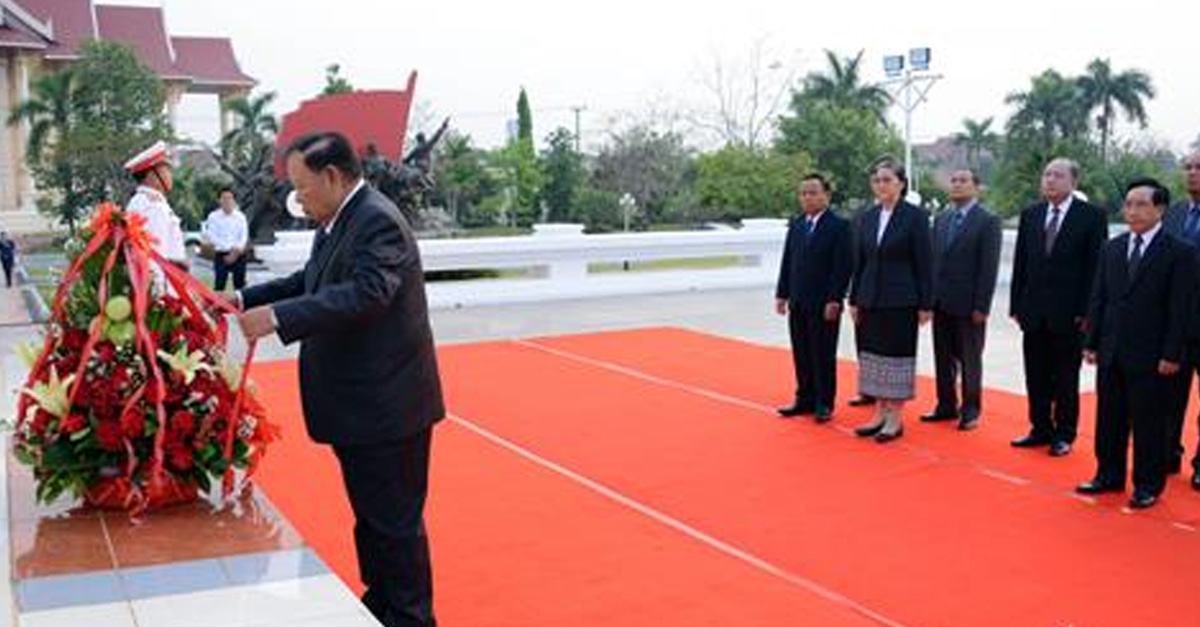 Party and government leaders, led by President Bounnhang Vorachi, laid a wreath at the Monument of Unknown Soldiers on the occasion of the 63rd anniversary of the Lao People's Revolutionary Party, offering thanks and respect for the fearless revolutionary spirit of those who laid down their lives for the revolutionary cause.
President Bounnhang and his delegation then visited the Kaysone Phomvihane Museum, offering a bouquet of flowers to honor Kaysone Phomvihane for his dedication in leading the revolutionary war, and bringing peace to the Lao multi-ethnic people.
Meanwhile, the government cabinet, led by Prime Minister Thongloun Sisoulith, met for a plenary meeting inside a cave in Viengxay District, Huaphan Province, to commemorate the nation's liberation forces.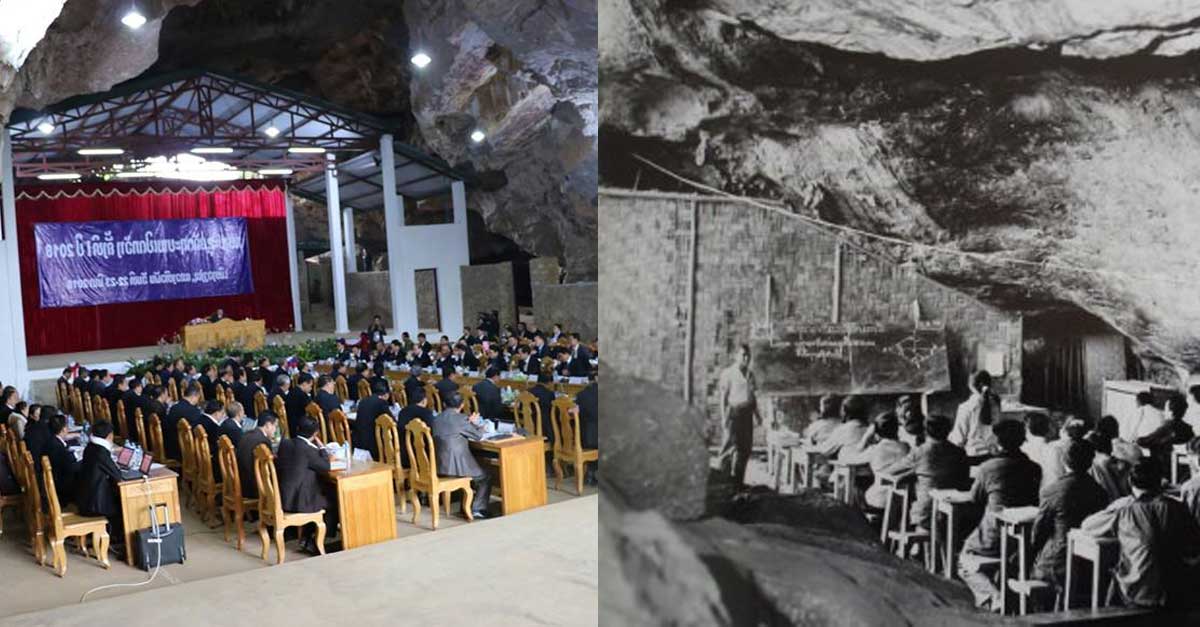 Viengxay is famous for its caves, used as refuges for the political commanders of the Lao People's Liberation Army.
In his opening remarks, Prime Minister Thongloun said that the government had decided to hold its first plenary meeting of this year in the cave because it had been a major stronghold of the revolutionary leaders.
During the war, Viengxay District and its caves offered protection against bombardment by enemy forces for nine years. Plans were drafted and meetings held in the caves, and assaults to liberate other parts of the country were directed from deep inside the limestone stronghold.
The plenary meeting discussed the 2018 socio-economic development plan, government projects, investment promotion, investment authorization through a single channel, and the implementation of Laos-Vietnam and Laos-China cooperation plans.
The state budget will be reviewed today, with forecasts for the first quarter and first half of the year to be announced.
The Lao People's Revolutionary Party had its roots in the Communist Party of Indochina, founded by Ho Chi Minh in 1930. Originally almost entirely Vietnamese, a small Lao offshoot of the party was founded in 1936.
The party has governed Laos since 1975, with policy-making organs including the Politburo, Secretariat, and the Central Committee. A party congress elects members to the politburo and central committee every five years.
Source: KPL, Vientiane Times