Theun-Hinboun: 500% Return On Investment For Lao Government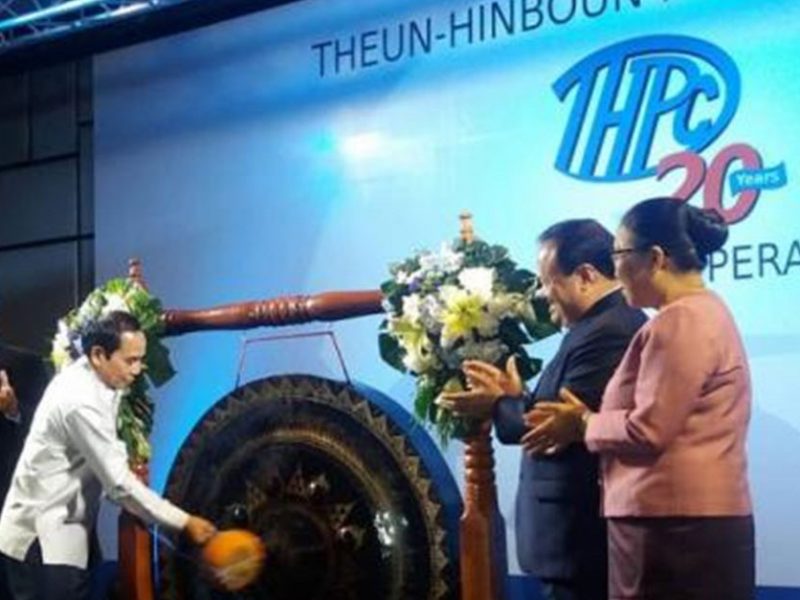 The Theun-Hinboun Power Company (THPC) organized an event to celebrate its 20th Anniversary of operations in Vientiane last Saturday. It had been exactly twenty years since the plant had commenced commercial operations on the 31st of March, 1998.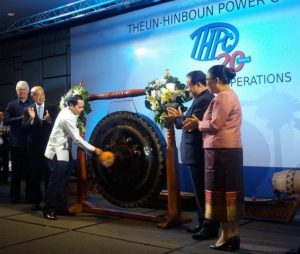 Since then, THPC has generated over 36,000 gigawatt hours of electricity which has been sold to two entities – EDL and EGAT (Thailand), which is more electricity than had been consumed in Laos over the same period.
Deputy Prime Minister Bounthong Chitmany said that Theun-Hinboun was a Lao success story, having made a vital contribution to the development of the country over the last 20 years.
THPC, which is 60% owned by EDL-Gen and 99% of staff are Lao nationals. It has contributed over US$500 million to the government's revenue collection efforts in its 20 years of operations and is set to increase payments in the coming years thanks to measures that will expand production and make electricity generation more efficient.
Minister of Energy and Mines Khammany Inthirath noted that Theun-Hinboun has played an important role in Laos' economic growth since 1998.
When the plant first went online it raised GDP by an estimated 7% and was for the next six years, the biggest earner of foreign currency in the country.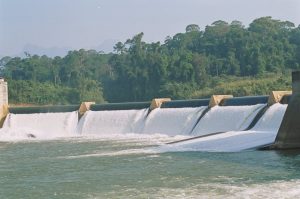 Revenues from Theun-Hinboun allowed the government to reduce its current account deficit and increase the percentage devoted to education, health and social welfare in the national budget.
"One of the most remarkable aspects of Theun-Hinboun has been its return on investment for the government," says Minister Inthirath.
He said that dividends paid by THPC to the government had amounted to a 500% return on investment, in addition to the significant contribution made by the project through royalties and taxes.
According to THCP General Manager Robert Allen, the company's mission for the next 20 years is to continue contributing to the social-economic development of Laos through income generation, human-resource and technical improvements, environmental protection and community investment and to prepare the hydropower facility for government control at the end of the company's concession period.
THPC was established in 1994 as the first independent power producer in Laos. Its original 220MW hydropower plant made a significant contribution to Laos' economic stability and growth from 1998-2012.
About THCP
The Theun-Hinboun Power Company is owned by three companies: EDL-Gen of Laos with 60%, and GMS International and SN Power, each with a 20% stake. THPC currently employs about 300 people, at the main project compound in Khammouane, in social program offices around the project area, and at the head office in Vientiane. Over 99% of personnel are Lao.
Operation of the power plant is subcontracted to SN Power while financial management is handled by GMS. THPC is governed by a Board of Directors and an Executive Committee.
The company is dedicated to developing Lao hydropower resources in the most efficient and sustainable way to help the country expand its development possibilities. THCP believes that well-managed hydropower projects can bring long-term benefits to the people and the environment around the project area, as well as to the national economy.
Source: KPL