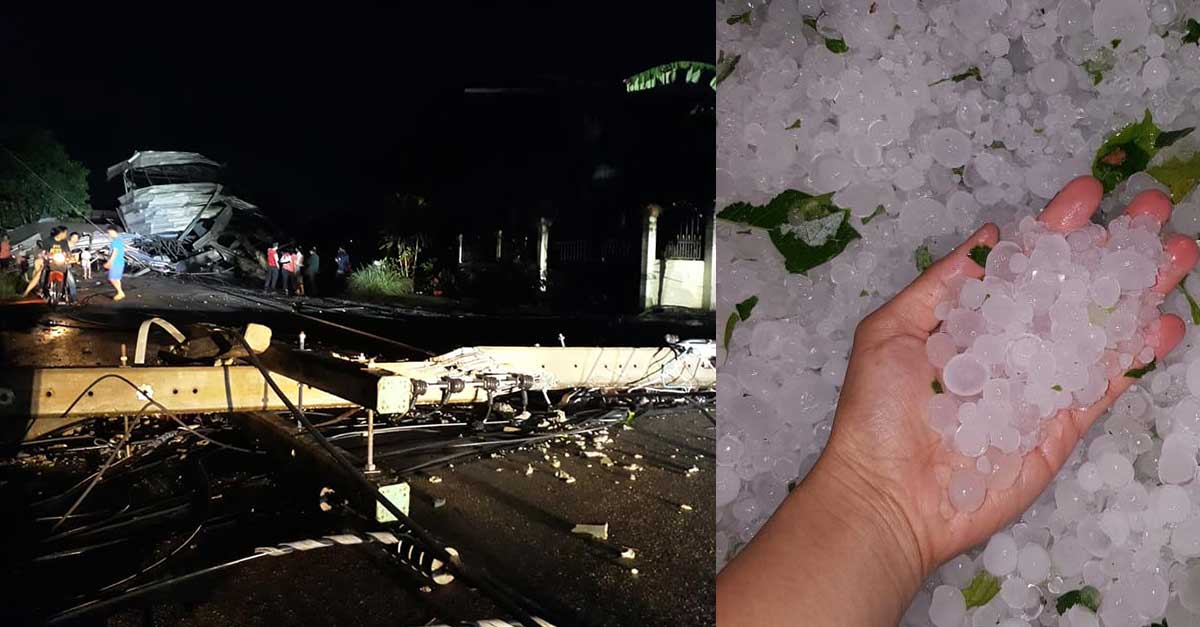 A fierce tropical storm ravaged its way across the nation yesterday, bringing some relief from the scorching weather, but causing widespread damage due to strong winds and hail.
Hailstorms hit many parts of southeastern Vientiane, inundating homes and penetrating rooftops. Hailstones as large as ice cubes were noted by some surprised residents, which ripped through trees and pummeled traffic.
Many cars were left waiting out the storm by the side of the road.
Widespread electricity cuts and power outages were experienced in four districts of the nation's capital, including Saysettha, Sikhottabong, Sisattanak and Naxaythong districts.
In some areas, power cables were cut or utilities poles were blown down by strong winds, while technicians from Electricite du Laos (EDL) rushed to the scene.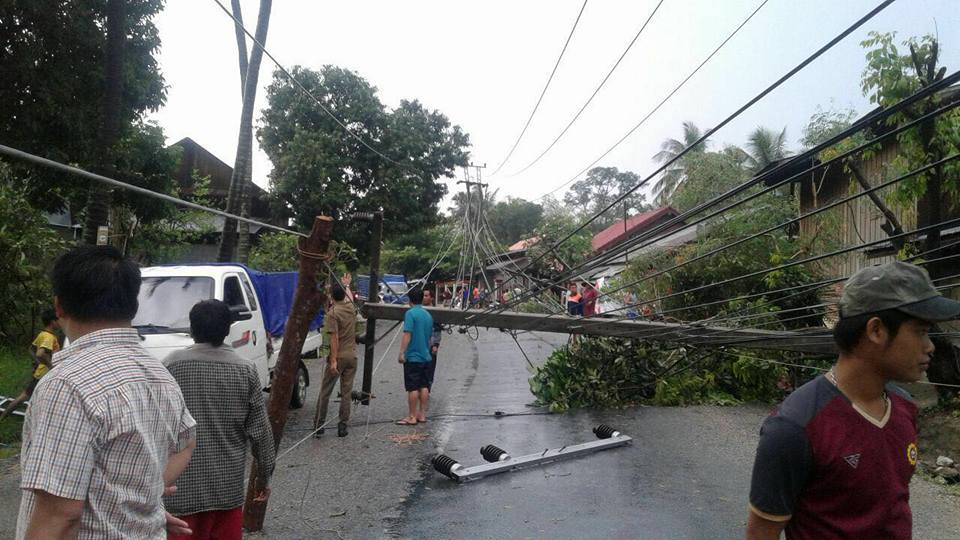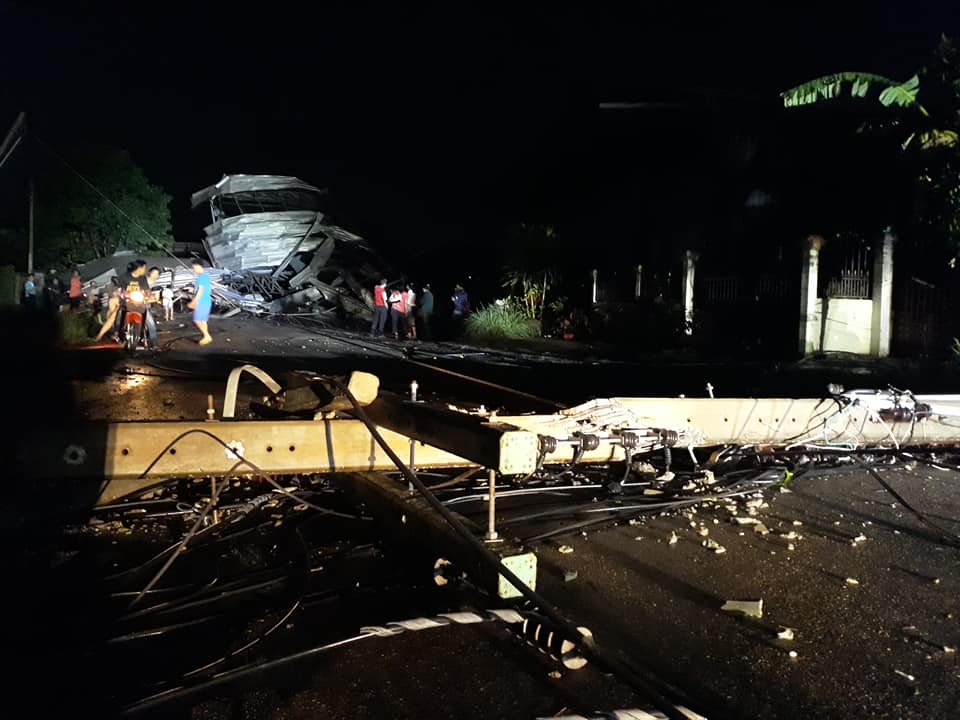 The inclement weather is set to continue until Friday afternoon, according to a notice by the Weather Forecast and Aeronautical Meteorology Division of the Meteorology and Hydrology Department in Vientiane.
All residents are being urged to take proper precautions and reduce speed when driving.
Photos: Mahason, EDL.