The Sengsavanh Education Group, one of the largest education firms in Laos, has made preparations to become the first college in Laos to offer international tertiary education after reaching an agreement with the Vietnamese FPT Education Group.
Sengsavanh Education Group President, Dr Khamsen Sisavong, and FPT Education Group President, Dr Le Troung Tung, launched their historic cooperation project, which aims to offer tertiary students in Laos bachelor degrees in software engineering and intensive e-commerce.
Education and Sports Deputy Minister, Associate Prof. Dr Kongsy Sengmany, Vietnamese diplomats in Laos and a number of senior government officials were present at the event to lend their support for the cooperation project.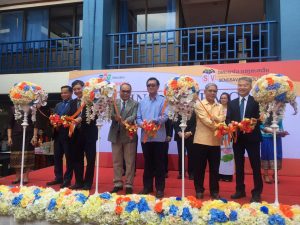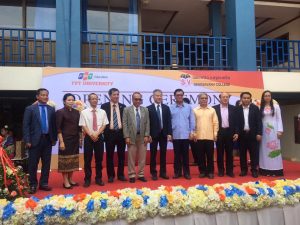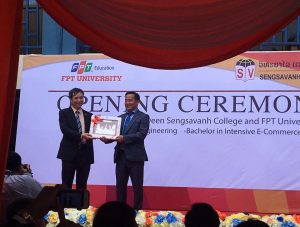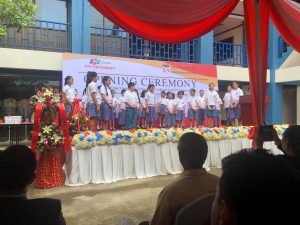 According to the Sengsavanh Education Group, the cooperation project will enable Sengsavanh to bring the FPT University curriculum and lecturers into Laos. This service will enable tertiary students in Laos to access an international standard of education without having to travel to Vietnam to attend classes. Graduates of the course will receive degree certificates from the Vietnamese university.
Dr Khamsen said Lao students who were interested in this course would be able to enroll in August. But, he said, students must meet the Vietnamese university's English requirement because all of the classes would be taught in English. The Sengsavanh Group would offer a one year foundation program so that students could meet the language requirements.
Dr Le Troung Hung said that FPT was pleased to partner with Sengsavanh to offer international tertiary education in Laos, adding that the his Lao counterpart had proven itself capable of delivering international tertiary education. He also said cooperation between the two education groups would help Laos to develop human resources to meet the growing need for a skilled workforce in the information and technology age.
Deputy Minister Kongsy said he was confident the two groups would be able to carry out their cooperation successfully and added that the ministry would be ready to approve more courses offered by the groups if they could prove that the project was a benefit to Laos.
FPT University is a pioneer private university which was established by a private firm in Vietnam. After 12 years of growth and development, the university has become a leading tertiary education provider in Vietnam. It is ranked by QS Stars, which is one of the three top universities ranking systems in the world.
In addition, FPT University is the first Vietnamese university to import all of its textbooks for teaching purposes. Additionally, the university curriculum is accredited by international bodies such as ACM and ACBSP.
The Sengsavanh Education Group is one of the largest private education firms in Laos. The group owns a number of international and bilingual schools in Laos including the Australian International School.