On the 3rd of July, President of the South Korean Association of Arts and Culture Dr Yu Hian Suk and her delegation met with Acting Party Head of Xiengkuang Province Bounthon Chanthaphone to discuss the possibility of establishing a strawberry farm in Xiengkuang.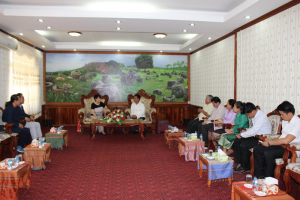 Dr Yu Hian Suk inquired upon the possibility of producing what is known as the snow-scented strawberry variety in the northern province. She requested to use a small parcel of government land in which to develop a small farm whereby to grow the strawberries. If successful, she intends to secure a concession on a larger area of land to scale up the project – first beginning with strawberry farms, then establishing a processing and packaging factory to prepare the fruits for export. Other agri-business projects that were discussed included pig and organic vegetable farming.
The Provincial Xiengkuang Government has pledged to support the South Korean delegation with granting land use rights for their projects.