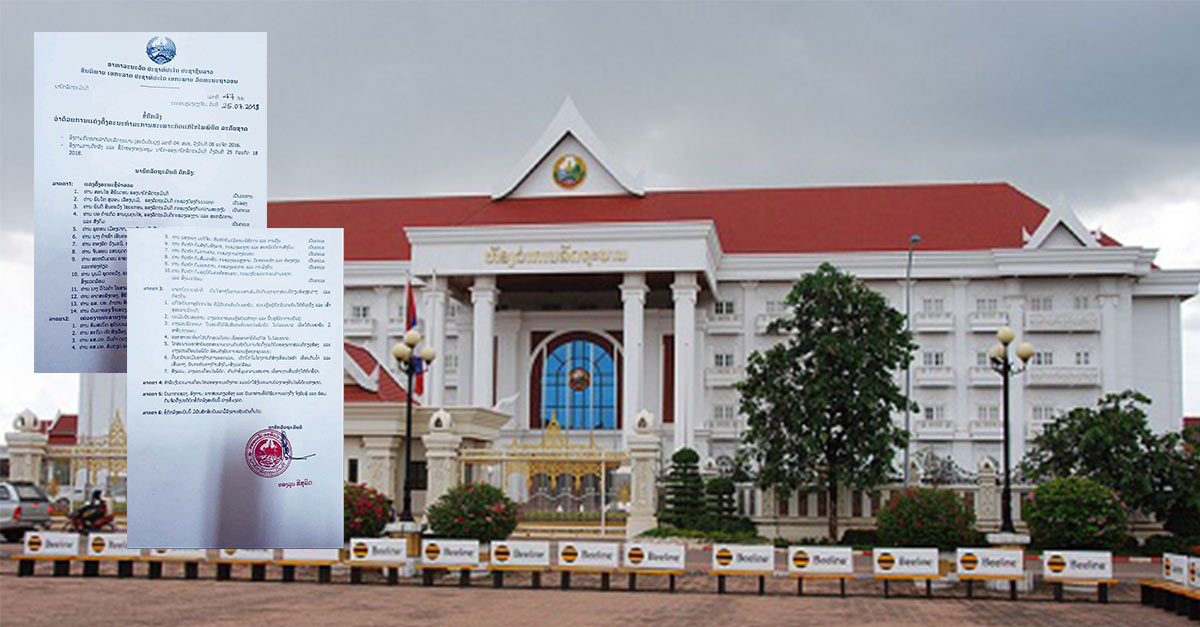 The Lao Government has upheld its commitment to improving its disaster management system nationwide by establishing a special committee tasked with overseeing the management of national level crises.
Following the failure of a saddle dam at Xe Pian Xe Namnoy hydropower reservoir in the southern province of Attapeu, Prime Minister Thongloun announced in an official decision yesterday the officials that comprise the special committee.
The special committee is tasked with being the coordinating body between all relevant parties at all levels. It is to perform analyses of the damages done by the disaster and employ solutions to mitigate its effects. The committee is to investigate upon the causes of the disaster and take the necessary precautions to prevent it in the future. It is also its responsibility to spread public awareness of the disaster and provide the public with up to date news and developments.
The leadership of the committee responsible for oversight includes:
Chairman: Sonxay Siphandone, Deputy Prime Minister
Vice Chairman: Lieutenant General Souvone Leuangbounmee, Vice Minister of National Defense
Member: Brigadier General Sinthavong Sayakone, Vice Minister of Public Security
Member: Dr Khamkeo Sanebounkounxay, Vice Minister of Labor and Social Welfare
Member: Phouthone Meuangpak, Vice Minister of Health
Member: Khamphao Ernthavan, Vice Minister of Foreign Affairs
Member: Thongphat Vongmany, Vice Minister of Agriculture and Forestry
Member: Chansone Senebouthalat, Vice Minister of Energy and Mines
Member: Savankhone Razmountry, Vice Minister of Information, Culture and Tourism
Member: Bounmy Phouthavong, Vice Minister of Natural Resources and Environment
Member: Vilaykham Phosalat, Vice Minister of Public Works and Transportation
Member: Atsaphangthong Siphandone, Vice Minister of Finance
Member: Dr Khamphai Sisavan, Vice Minister of Education and Sports
Member: Vice Governors of the affected Province
Members of the coordinating division are as follows:
Somsanith Souvannalath, Vice Minister, Prime Minister's Office
Sathit Phetsingleuang, Acting Director of the Secretariat, Prime Minister's Office
Linkham Douangsavanh, Director of Research
Somkiat Phasy, Director of Communications
Sengthong Manichanh, Director of Administration, Protocol and Finance
Director of Social Charity, Ministry of Labor and Social Welfare
Director of the Press, Ministry of Foreign Affairs
Director of Mass Media, Ministry of Information, Culture and Tourism
Director of Planning, Ministry of Planning and Investment
Director of Hydrology and Meteorology, Ministry of Natural Resources and Environment