Vientiane's Mekong Riverside Don Chanh & Fa Ngum roads are closed temporarily from 22-27 October to mark the end of Buddhist Lent and the annual Boat Racing Festival.
The Security Department of Civil Works and Transport announced affected areas as:
Donchanh Road (along the riverside from Pakpasak to Chao Anouvong Statue)
Chao Fa Ngum Road (from the Pakpasak traffic light to Hophakeo museum)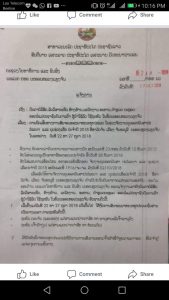 Vientiane's City 2 Bus has also announced route changes during the festival.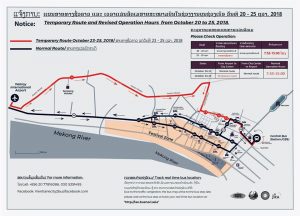 Ride sharing App Loca advises passenger patience and a safe trip. Drive safely! Don't drink!