Once a capital and always a storied cultural centre in Laos, the town of Luang Prabang has long welcomed princesses, but never before in running shoes!
Keen runners and spectators familiar with the UK in the recent Luang Prabang Half Marathon for Children could be forgiven for taking a second glance among the field.
If they did, they might have noticed a royal visitor from England in their midst.
One of the runners raising money for kids'health in Laos' north was the United Kingdom's Princess Beatrice of York.
Daughter to Prince Andrew, she is the granddaughter of the long-serving monarch Queen Elizabeth II of England, who is sovereign to the four countries of the United Kingdom and a bevy of historically connected yet independent post-colonial nations including Australia, Canada, New Zealand and more across the Carribean, Pacific and Africa.
Images and insights from her adventures in Laos were shared via a Facebook page dedicated to the Princess.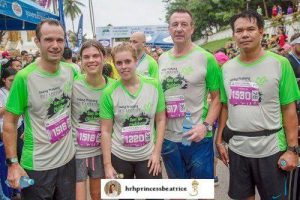 Her visit to Luang Prabang included a trip to the neonatal ward of the Lao Friends Hospital for Children to see the work being done to ensure more of Laos' children get the very best start to life.
The visit also took in the capital Vientiane. A United Kingdom festival was held at Vientiane Center shopping Mall showcasing the nation's offerings with a strong focus on the education sector.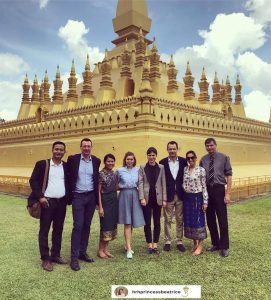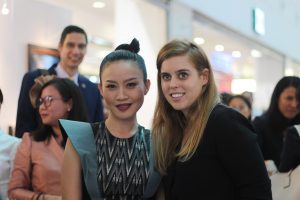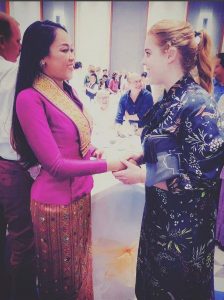 During the trip, Beatrice experienced Laos' culture including performances from contemporary artists Aluna Thavansouk and Tot Lina.
The extended visit to Laos is expected to provide dividends, raising the profile of the UK in Laos and vice versa to increase trade and investment in services, particularly education and tourism.
While the UK's royal family is not permitted a participant role in the nation's boisterous political debates in this modern era, the princess' high profile yet relaxed visit could well be seen to be in keeping with the UK's diplomatic efforts as the nation seeks to bolster relationships with the world as it navigates the choppy waters closer to home of United Kingdom's proposed exit from the EU (commonly known as Brexit).
The UK's assistance to Laos includes the prestigious Chevening Scholarship program.