International Women's Day 2019 (and the associated national holiday, this year in long weekend form) has come and gone for another year, but the memories made participating in 2019's festivities linger.
Men and Women, Boys & Girls alike were active on the sporting field in keeping with the theme; "Balance is Better".
That is particularly true for the many ladies and gents alike keeping busy via multiple sporting fields with a host of major events across Laos and its capital.
Kicking off celebrations was Lao Rugby Federation, joining business chamber AustCham to host a sundowner at Once Upon a Time Cafe in Vientiane.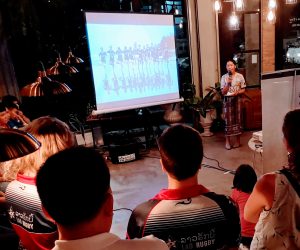 A featured speaker was Lao Women's Rugby Captain and provincial development officer Lao Kang who was named one of BBC 100 women in 2018.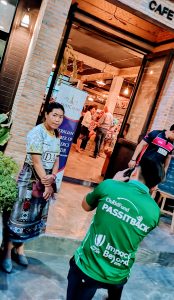 Rugby in Laos boasts a high rate of female participation, particularly in the province of Xieng Khouang.
Meanwhile, Lao Paralympic Athletes male and female athletes were on the court, showcasing parasports through participation at Para HeHa at the National Rehabilitation Centre on Sunday.
https://www.instagram.com/p/Bu0Xsy7ArEf/
Joining Asian Games gold medalist powerlifter Mr Pia LaoPhakdee were fellow competitors, female and male as well as their coaches and supporters.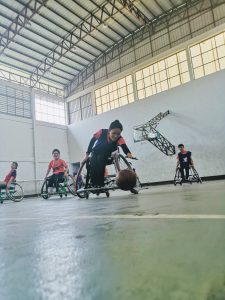 Visitors to the neighboring COPE Center were offered a rare insight, joining the Lao athletes to play adapted table tennis for the vision impaired.
This was followed by the ever-popular, exciting and physically-engaging wheelchair basketball.
The first in a series of events held with the assistance of Laos-active Japanese NGO Asian Development With the Disabled Persons (ADDP) and focuses on participation for all.
Meanwhile on Sunday, cyclists of all ages and genders were also out in force as Vientiane played host to Bike For Her.
This effort followed on from those of the always popular charity effort The Team Dai Challenge that also boasting significant female participation. The ride supported charity organization ARDA's Hope Center.